The currency market almost froze in anticipation of the publication of important economic data this week, as well as remaining influenced by the speeches of important European officials and Fed's representatives.
First of all, the values for the number of new jobs that the US economy received this month will certainly be considered. It should be noted that there will be data on employment in the non-agricultural sector of the US economy on Friday. If they turn out to be weaker again than the expected growth of 850,000, then the market could plunge into depression and the USD will be in demand again as a safe-haven currency.
In addition to this data, production figures from China, Europe and the USA will be published. Traders, in turn, will closely monitor the updated figures of the US GDP for the second quarter. But of course, we will continue to pay attention to voting on the project to help the US economy, proposed by the Democratic wing of Congress. This event is clearly more important than all the others, including the publication of statistics from America or the speeches of Fed members, who are coming out with their comments almost every day.
This importance is due to the fact that the decision to take a huge amount of $ 2.4 trillion in aid measures, which is what the Democrats are proposing, will have a local strong impact, at least on US consumer activity, which can push up the overall economic activity in the country and stimulate the growth of new jobs. In these circumstances, investors will view this news as directly positive, which will stimulate demand for risky assets and put strong downward pressure on the US currency.
Due to this, there is an extremely low activity in the currency market in pairs where the US dollar is present. The situation around the new aid measures is also not so specific. Earlier, Republicans proposed their 800 billion program, but Democrats blocked it in Congress. The same thing can happen now, but only in the part of the Republicans, which clearly fits into the current behavior of the conflicting parties in the US in the conditions of the election campaign for the presidency.
Forecast of the day:
The EUR/USD pair is likely to be trading in the range of 1.1615-1.1685. If the upper limit breaks down, it will lead it to rise to 1.1720.
The GBP/USD pair is consolidating below 1.2880 and may also remain in the range of 1.2680-1.2880 for some time amid the uncertainty about the Brexit consequences. Only the breakdown of the last value on the wave of new weakness of the USD can lead the pair up to 1.2970.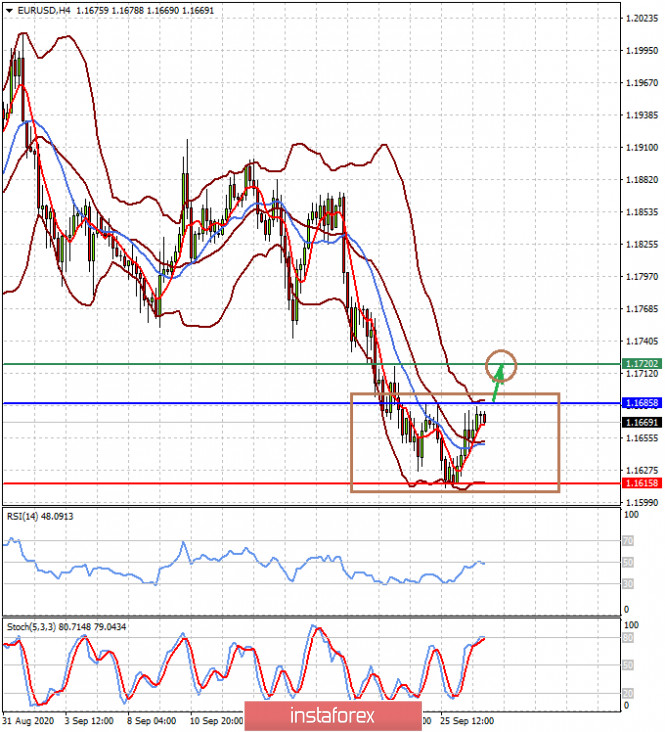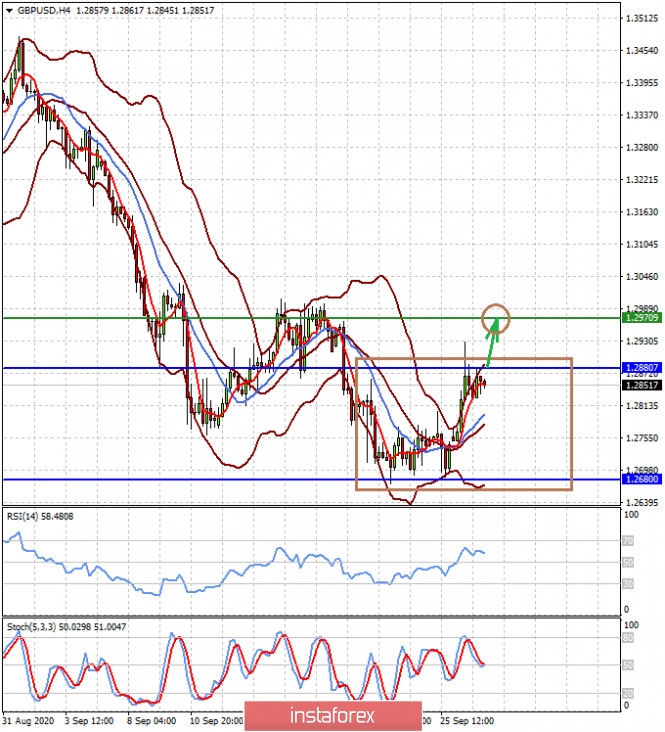 The material has been provided by InstaForex Company -
www.instaforex.com