Trading recommendations for EUR / USD on September 17
Analysis of transactions
EUR / USD moved 20 pips upward in the market, after which it went back down again by 40 pips from 1.1838. These all happened before the important Fed meeting yesterday.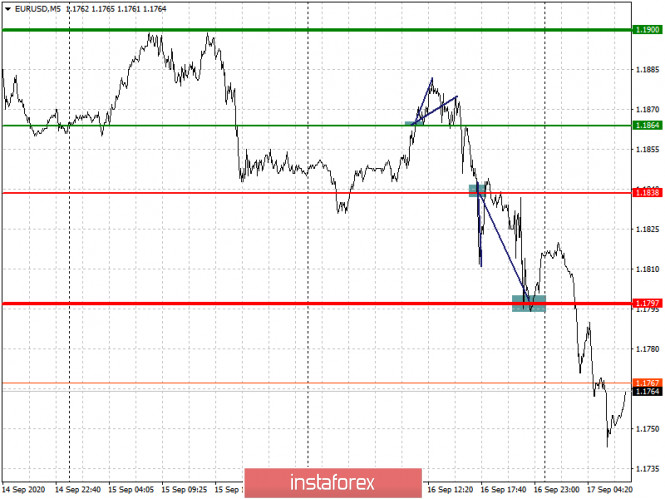 The Fed, explaining exactly when and under what conditions it will start raising interest rates, made the US dollar a more attractive asset. But today, demand will mostly be affected by the upcoming data on the euro area CPI, and it may result in a continued decline of the euro against the dollar.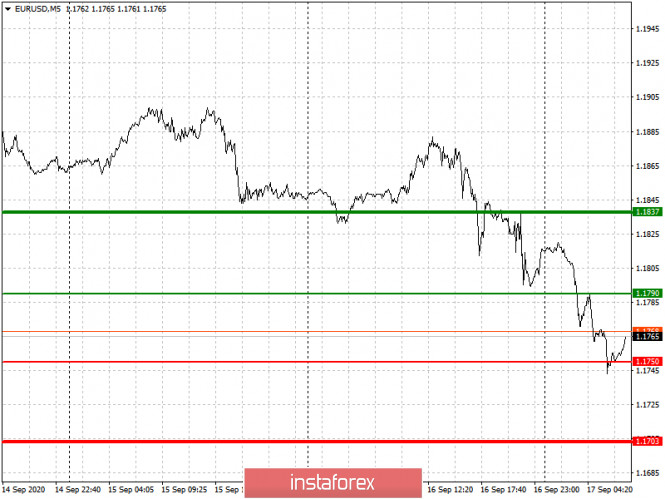 Set long positions from 1.1790 (green line on the chart) to 1.1837. However, growth will only occur on the grounds of very good inflation data on the euro area.
Selling with the trend is a better choice, as in the afternoon a number of important fundamental statistics on the US labor market await us, which will support the dollar and lead to a decrease in the euro. Thus, sell shorts from 1.1750 (red line on the chart), and take profit at the level of 1.1703.
Trading recommendations for GBP / USD on September 17
Analysis of transactions
The market is currently in favor of the bulls, bringing 60-pip profit to long positions from 1.2930.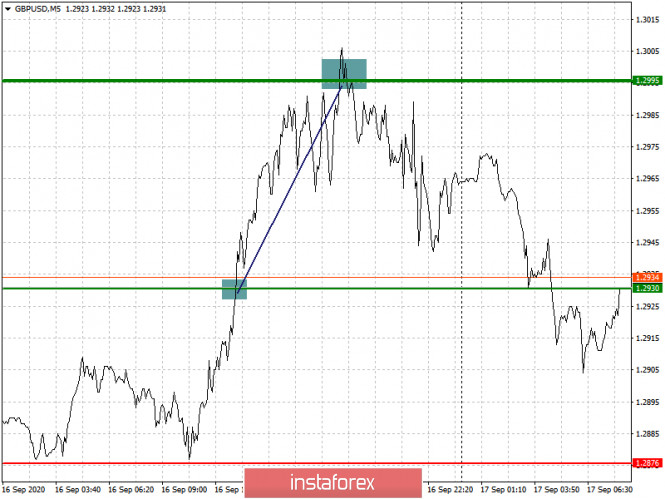 Today, movement will depend on the decisions and announcements of the Bank of England during its meeting. A lack of changes in monetary policy will increase the pressure on the pound, as many are counting on new bailout programs.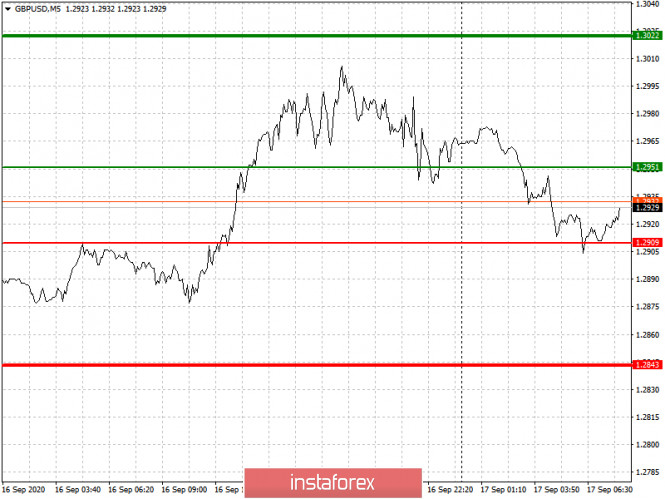 Setup long positions from 1.2951 (green line on the chart), and take profit around the level of 1.3022. Growth will occur only if there is very good news on Brexit, which is highly unlikely.
Sell short positions from 1.2909 (red line on the chart), and take profit at least near the level of 1.2843.
The material has been provided by InstaForex Company -
www.instaforex.com