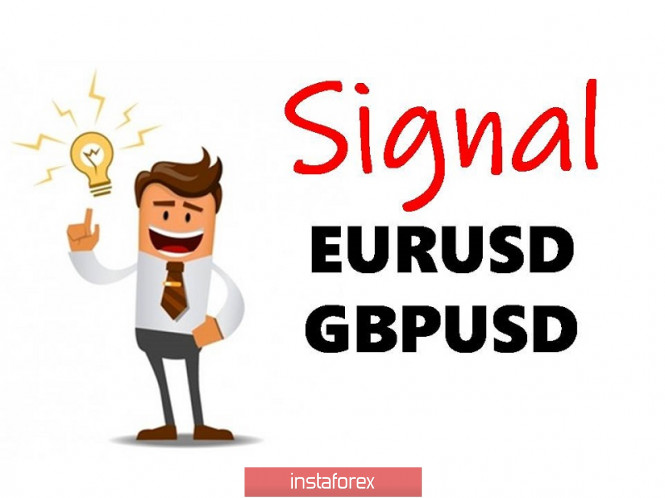 The EUR/USD pair, following from the upper border of the side channel 1.1700 //1.1810 // 1.1910, reached an important price level of 1.1755, where there was a regular rebound, returning the quote to the upper part of the channel - 1.1810/1.1910.
It is worth recalling that the level of 1.1755 was confirmed in the market by the price rebound in the periods of August 21, August 27, September 9 and September 17. The side channel 1.1700 // 1.1810 // 1.1910 has a duration of more than seven weeks, where traders have the opportunity to know in advance where a stop will occur with a following price rebound.
As long as the rebound sequence is maintained in the market, we can work based on this pattern, which makes it possible to generate simple forecasts.
Based on the data obtained about finding the quote and successive fluctuations, it can be concluded that the recommendations from the previous review are still considered relevant and should be followed.
Let's consider several market development scenario:
First, the breakdown of line No. 3 (1.1910).
The quote returned to the original range of 1.1810/1.1910, where if the price is consolidated above 1.1920, the side channel structure may change, which will lead to a repetition of the plot on August 18 and September 1.
Second, a temporary swing followed by a decline.
The price movement in the upper part of the side channel 1.1700/1.1810/1.1910 leads to the accumulation of short positions, which, as a result, leads to a downward movement. In this scenario, the average level of 1.1810 will be immediately broken by the price, and market participants will go to the level of 1.1755 once again.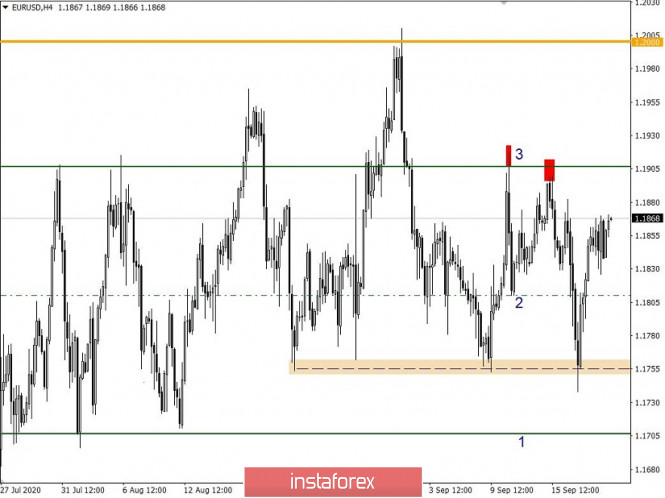 On the other hand, the GBP/USD pair, moving along the corrective course from the support level of 1.2770, reached an important resistance in the face of the price value 1.3000, where it is testing its strength for the fourth day in a row, consistently hitting it.
In this case, we have a logical basis for the price rebound from the level of 1.3000, which is confirmed not only by the time interval of September 16-18, but also by the entire history on the trading chart.
The primary task is to work on a rebound from the level of 1.3000, where the recovery of the downward move relative to the correction of 1.2770 - - - > 1.3000 will occur after a clear price consolidation below the area of 1.2860/1.2885, in the direction of 1.2770.
An alternative scenario considers the extension of the correction move from the level of 1.2770, where the quote needs to be consolidated above 1.3035 on the four-hour (H4) time frame.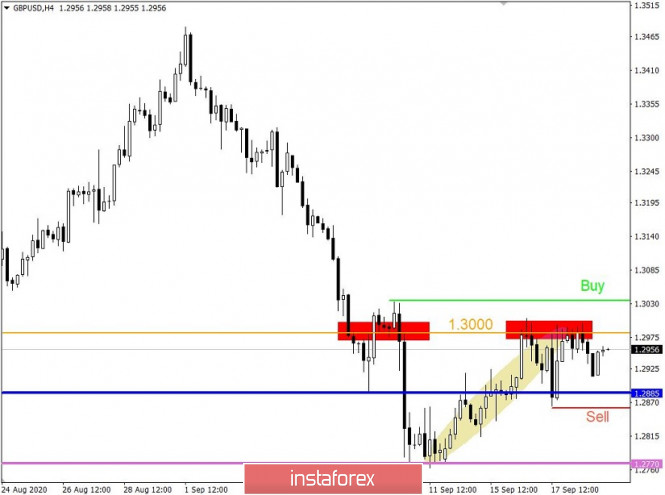 The material has been provided by InstaForex Company -
www.instaforex.com