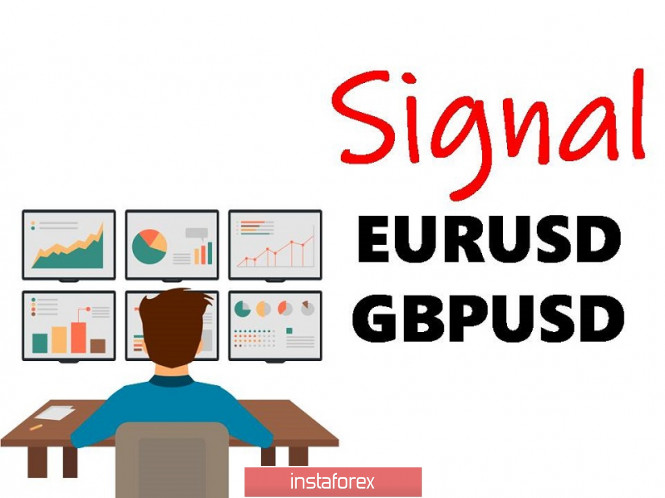 The EUR/USD pair managed to break through its lower limit and consolidate below 1.1680 for the first time in seven weeks that the side channel 1.1700 // 1.1810 // 1.1910 existed. In fact, this is the exact signal that we have been waiting for. The price movement is gradually changing direction, and if the quote is kept below 1.1700, the price may decline to the level of 1.1550. To simply put, the market trend changes from an upward to a downward one just after a seven-week stop in the form of a sideways channel.
Based on the obtained data about finding a quote, we can assume that a sell signal as well as a sell position already exists on the market. But if the stability of the current movement is uncertain, then you can wait for a price consolidation below 1.1650, where the price will most likely move in the direction of 1.1550.
But uncertainty consists of alternative development, that is, it is considered difficult to break through the level of the 1.1700. So, before starting a full-fledged change in direction, market participants can temporarily form an amplitude in the range of 1.1680/1.1730.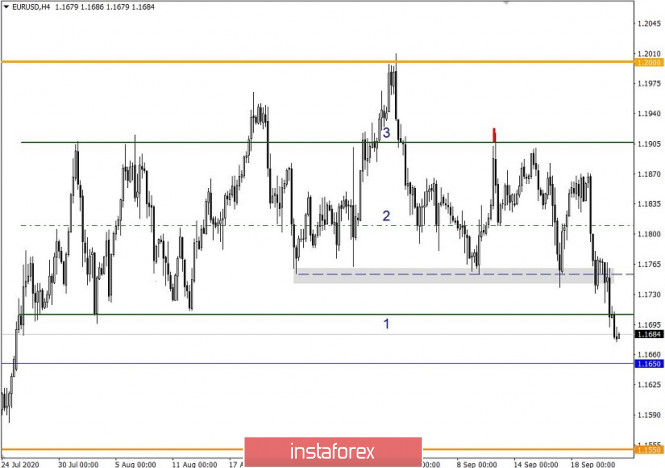 On the other hand, the GBP/USD pair continues to move along a downward course, where the important support level 1.2770 was broken this time, which acted as a kind of border for sellers.
The pound's decline will further continue to the range of 1.2620-1.2500 if we maintain the previously set course and the level of 1.2770 will be broken. In the medium term, changing the direction in the market from an upward to a downward one is likely.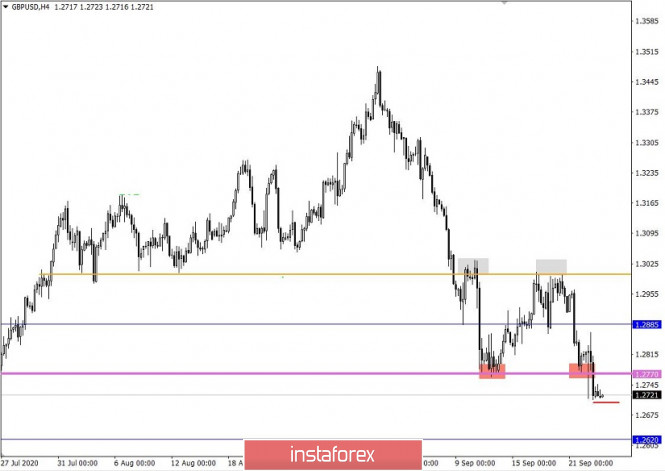 The material has been provided by InstaForex Company -
www.instaforex.com