The halt of the fall at the weekly short-circuit of 1.1811-1.1791 allowed some of the sales to be fixed. The main resistance is NKZ 1/2 1.1899-1.1889. If ever the EUR / USD pair fails to merge above the specified zone, the downward movement will press on, and the main target will be the low mark of the current week.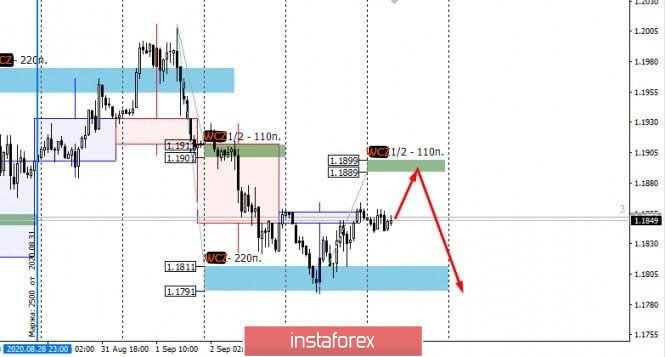 Despite this, the work in the downward direction should still be prioritized. Therefore, purchases opened after the test of the weekly short-circuit should be transferred to break-even.
The upward reversal pattern will develop should today's trading closes above NKZ 1/2. This situation will pave the way for further growth in the next week. The target of the upward movement will be the weekly KZ 1.2009-1.1989, which coincides with the September maximum.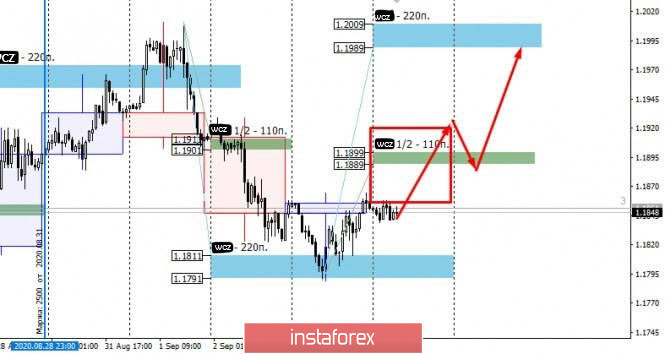 Daily SC - day control zone. This is an area formed by principal data from the futures market that adjusts several times yearly.
Weekly short circuit - weekly control zone. This is an area formed by important marks of the futures market, which also change several times a year.
Monthly short circuit - monthly control zone. This is a zone that presents the reflection of the average volatility over the past year.
The material has been provided by InstaForex Company -
www.instaforex.com