The downward movement of the pair remains a priority when building daily trading plans. While the pair is trading below the WCZ 1/2 0.6746-0.6739, the probability of updating the monthly minimum is 75%. The main target of the fall is the weekly short-circuit 0.6636-0.6621.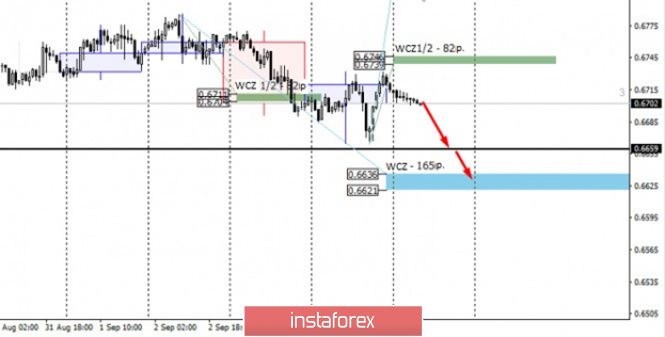 Working within the framework of a corrective medium-term fall implies holding already open sales and searching for patterns for a new opening of short positions.
An alternative model will be developed if today's close of trading occurs above the WCZ 1/2. This will allow you to abandon the short position and consider buying the instrument. The main goal will be a monthly maximum.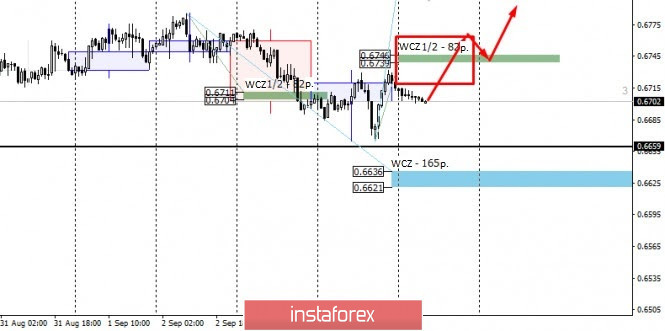 DCZ - daily control zone. A zone formed by important data from the futures market that changes several times a year.
WCZ - weekly control zone. The zone formed by important marks of the futures market, which change several times a year.
MCZ - monthly control zone. A zone that reflects the average volatility over the past year.
The material has been provided by InstaForex Company -
www.instaforex.com