Today, the pair is testing the WCZ 1/2 0.6680-0.6673. This makes it possible to consider sales of the instrument if the "absorption" pattern is formed at least below the M30 level. Movement in the downward direction was the main one in the first week of September. Today's test will be decisive for the downward momentum.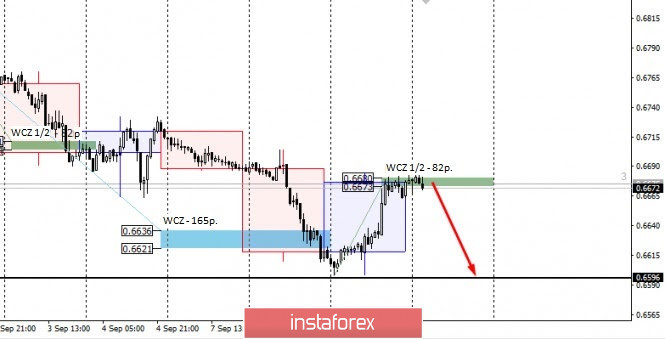 The fall in the first half of the month led to a return of the price to the level of the August opening. Further decline will lead to the formation of the "absorption" pattern of the monthly level.
To cancel the downward movement and form a growth model, it will be necessary to close today's trading above the WCZ 1/2. This will open the way for further strengthening of the New Zealand dollar. The growth target will be the WCZ 0.6763-0.6748.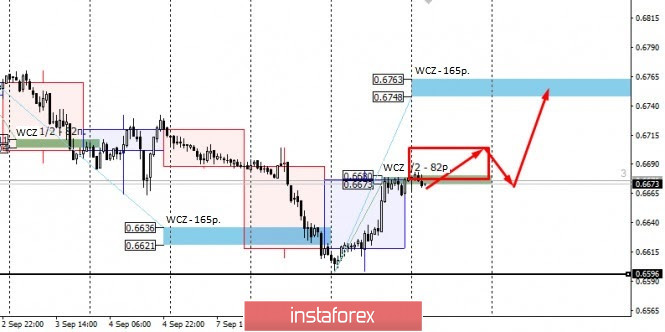 DCZ-day control zone. A zone formed by important data from the futures market that changes several times a year.
WCZ - weekly control zone. The area formed an important marker of the future market which changes several times a year.
MCZ - monthly control zone. A zone that reflects the average volatility over the past year.
The material has been provided by InstaForex Company -
www.instaforex.com