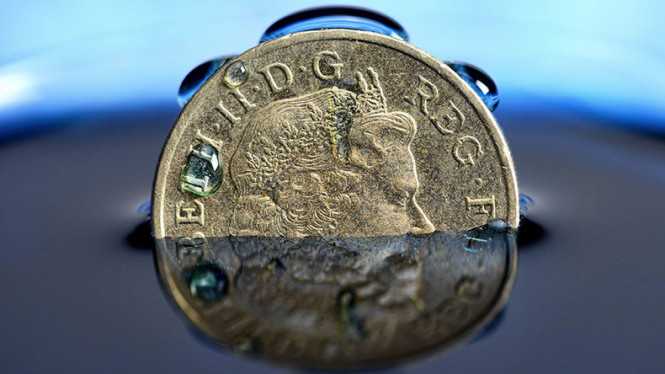 The British currency is expected to experience turbulence in the near future, which can slow down its upward trend. The reason for the likely volatility lies in negative rates. This is possible if the UK monetary authorities make the appropriate decision. In view of this, experts are afraid of the extremely negative impact of negative rates on the pound's dynamics, which has recently lost its position.
Last week, the pound declined by almost 0.6% against the dollar and the euro. This happened after the Bank of England discussed the possible introduction of negative interest rates. The regulator seeks to evaluate their effectiveness in order to apply them if necessary.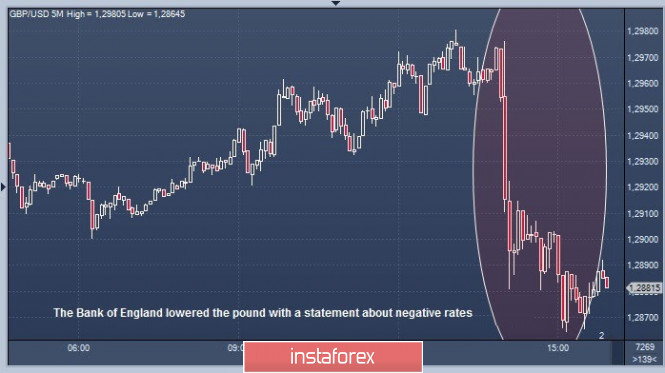 Earlier, the Bank of England maintained its previous stimulus programs, emphasizing that the national economy has shown quite positive results. As for the implementation of the negative rate, the regulator believes that this measure is possible if its advantages outweigh the disadvantages, including those related to inflation risks.
The current situation is shaking the pound's position, which is balancing between negative and positive news. So, it is like a ship moving through the waves of the financial sea, fighting a storm or experiencing relative calm from time to time. Today, the GBP/USD pair was moving around the levels of 1.2955-1.2956, trying to get out of this range.
Moreover, the discussion of the introduction of negative rates as well as Brexit issues are the reasons for the abrupt transitions in the dynamics of the British currency. It should be recalled that London's position has softened with regard to Britain's exit from the EU. According to the regulator, the main option in this matter is an orderly transition to a comprehensive free trade agreement with the European Union, which is expected to take effect on January 1, 2021.
According to experts, the primary issue affecting the further dynamics of the pound will be the adoption of an effective trade agreement with Brussels. The British authorities consider the recent negotiations on Brexit to be useful for both sides and able to bring trade relations to a new level. However, if the UK leaves the EU without a deal, the policy of negative rates will be extremely unfavorable for the British economy and for the national currency.
Discussing the possibility of introducing negative rates, the representatives of the Bank of England consider the current rates the most appropriate in the current situation. However, this issue is becoming a time bomb for the pound, both due to a long period of uncertainty and against the backdrop of possible negative consequences.
Analysts said that the introduction of negative interest rates may push the pound further to the bottom and they are sure that they will become a strong catalyst for the pound's decline. It will be difficult for the indicated currency to get out of this. Therefore, it will have to do its best to stay afloat.
The material has been provided by InstaForex Company -
www.instaforex.com