So, the coronavirus is once again becoming the main topic that overshadows everything else. Even Brexit has faded into the background. So much that no one is interested in what is happening in that area now. The editorials of all kinds of media are filled with publications and reports that the restaurant business in the United Kingdom is under threat. And so traditional English pubs, and the difficult situation they are in, miraculously became the most important event in the world. But fears do not emerge out of nowhere. The number of new cases of coronavirus is skyrocketing in the UK, and it really looks like the beginning of a second wave. The UK government has not yet introduced a new quarantine, but has seriously raised fines for violating the self-isolation regime, as well as other restrictive measures. And all this frightens investors who are trying to get rid of the pound. They are well aware that British businesses, both small and medium, simply will not survive the new quarantine. The previous one caused considerable economic damage, from which they have just begun to recover. Businesses don't have resources to re-quarantine. The impact will be truly massive, think bankruptcies and layoffs. This is what weighs on the pound. The expectation that this is inevitable, and everything goes to this, forces investors to prepare in advance for the worst.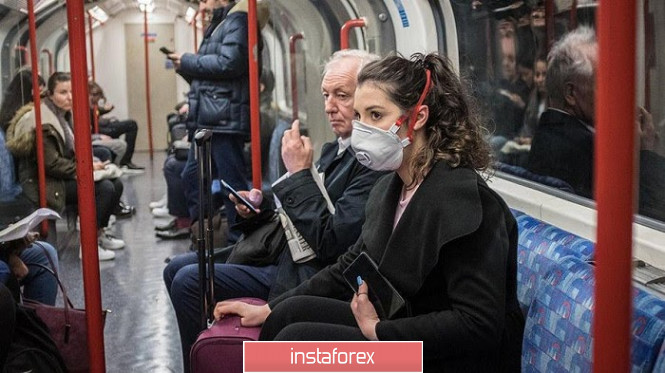 Market participants took a downward position once again after a short stagnation within the psychological level of 1.3000, resulting in movement towards the support point of 1.2770. A full recovery of the relatively recent correction, this is what we have now and perhaps this is just the beginning.
Based on the quote's current location, you can see a slight pullback from the 1.2770 area, where the market is still experiencing a downward interest.
Ultra-high rates are recorded in terms of volatility, which indicates high emotional instability in the market.
Considering the trading chart in general terms, the daily period, you can see that the momentum set on September 1 might be prolonged.
We can assume that the 1.2770 level will put pressure on sellers, which could be reflected in a full-fledged pullback towards 1.2885, but everything may radically change if market participants manage to settle below 1.2770 in the four-hour period.
From the point of view of a comprehensive indicator analysis, we see that the indicators of technical instruments on the hourly and daily periods firmly indicate a sell signal due to a rapid downward move.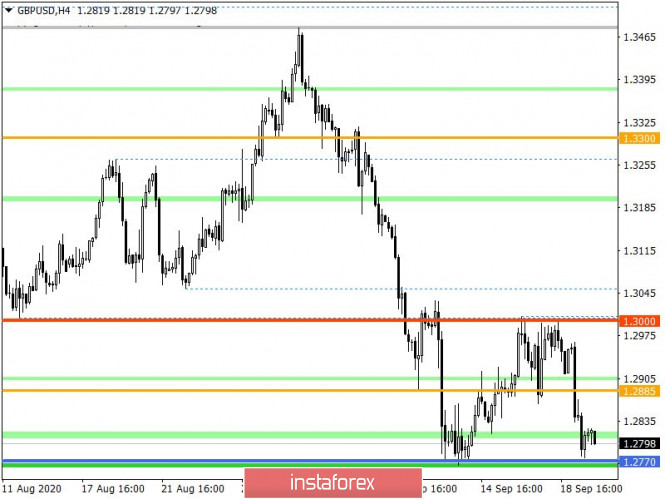 The material has been provided by InstaForex Company -
www.instaforex.com