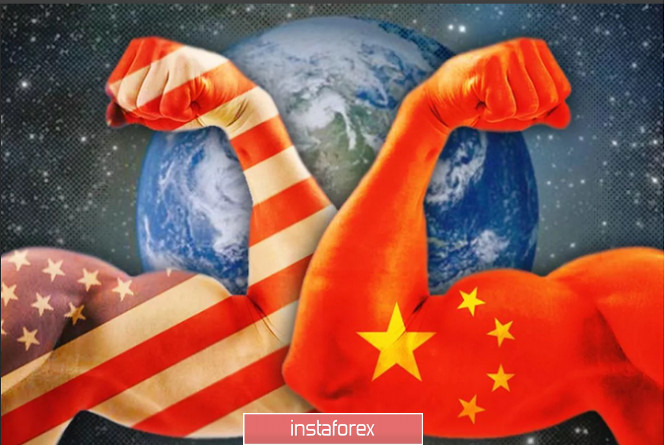 After years of abandoning global action to combat climate change, the United States faced an official challenge from China this week, having announced bold new climate commitments.
As a result, Democrat Joe Biden has promised to strengthen the US leadership on climate change if he wins the November presidential elections.
However, restoring this role is not easy, especially since under Donald Trump's regime, the US is actually planning to withdraw from its treaty and cooperation with China.
In addition, the situation got even more difficult because just this week, Chinese President Xi Jinping announced plans to achieve zero carbon emissions by 2060.
He even called on the world to take part in this.
Former US Climate Ambassador Todd Stern said that it is impossible to achieve global progress on climate without fixing the relationship between the US and China.
As of the moment, China produces 29% of global emissions, more than the EU and the US combined.
Thus, Stern said that Biden's team has to balance the forces of competition and cooperation with China, otherwise, the resumption of climate cooperation will not get off the ground.
In a speech, President Xi said that China's CO2 emissions will peak before 2030, but will decrease sharply by 2060.
These statements, in essence, set the agenda for future climate talks ahead of pressure from would-be president Joe Biden regarding the use of coal and coal-fired power plants around the world.
Biden has already pledged that the United States will produce carbon-free electricity by 2035, and achieve zero emissions by 2050.
A for Europe, the country is more assertive on climate change now than it was during Obama's leadership. The EU has pledged to introduce a border carbon tax, as well as investment in clean technologies.
Officially, China insists that its position on climate negotiations will remain unchanged, regardless of who wins the elections in the United States. It also said that renewed cooperation with the United States is optional.
Under his leadership, Biden said that the United States will seek to work again with China in fighting climate change, but will push Beijing to restrict the export of coal technology.
The material has been provided by InstaForex Company -
www.instaforex.com