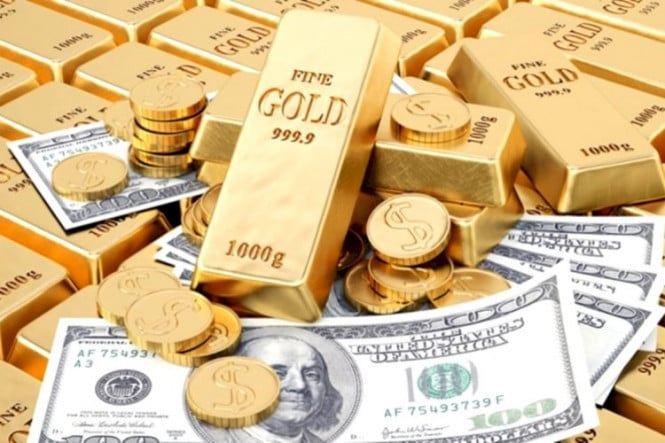 As the gold and US currency confronted, the advantage remained for the latter. However, experts believe that gold's current decline will be temporary. Analysts believe that it will prove itself in the near future, which will surprise the market with another price growth.
The continuous victory of the gold was interrupted by a slight decline against the backdrop of the dollar. It can be recalled that after the Fed's statements about targeting inflation, the US currency rose briefly. At the same time, the gold tries to enter the upward turn again after gathering its strength.
Yesterday, the futures of the precious metal fell to their lowest level in two weeks. The negative mood on the exchange market and the US dollar's strengthening supports this. At the beginning of this week, the price of gold declined on the spot market to $ 1920 per troy ounce. According to analysts' estimates, the closest strong support level for the indicated metal is around $ 1900 per ounce. Today, it is trading at around $ 1914 per ounce, which greatly worries investors and traders.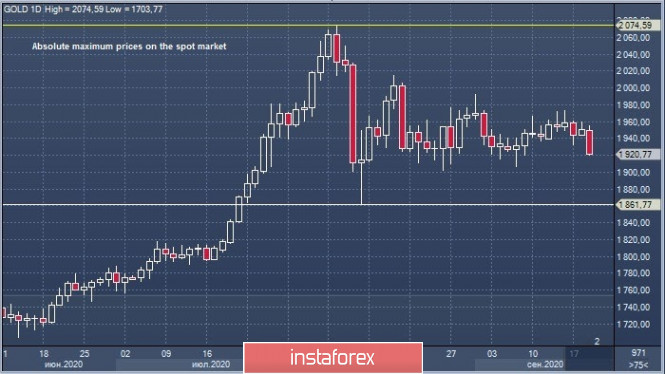 The markets included such a financial factor as the introduction of stimulus measures to support the economy in the cost of gold. During the formation of the August rally, market players were looking forward to the next large-scale financing package, but nothing happened to these incentives. It was expected that if this scenario is implemented, the cost of the "solar" metal will rise, but now it is losing to the dollar in all directions.
Based on the observations of analysts, investors have repeatedly hedged risks with precious metals during the recent rally in securities. However, in view of the long collapse of stock indices, the price of gold has currently fallen significantly. This was due to massive liquidation of long positions in gold. Investors closed longs when exiting shares, which led to a decline in the gold's price.
In the last month of summer, gold reached another historical high, after it overcame the previous August barrier of nine years ago. Analyzing the rate of growth in its price since the beginning of this year, experts record an impressive rise of 23%. This could not be prevented by factors such as the global recession, the spread of COVID-19 and the quantitative easing (QE) programs adopted by central banks.
Experts said that gold is a more profitable instrument than shares of gold mining companies in the long term. Despite the current dominance of the dollar, this metal is not going to slow down. On the contrary, it is constantly trying to rise, which are most often successful.
Therefore, they recommend selling gold during periods of weakening demand and slowing price growth. According to experts, concerns about inflation may not be justified in the near future, and then the gold market expects another decade of falling prices.
The material has been provided by InstaForex Company -
www.instaforex.com