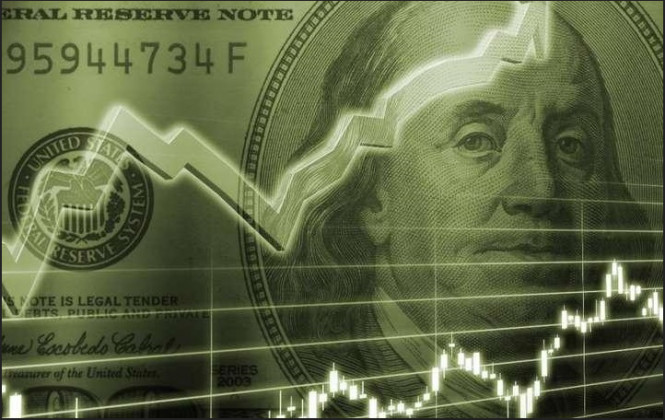 Positive US economic data and the threat of the second wave of the coronavirus have paved the way for the US dollar. Thus, on Wednesday, the US currency rose against major currencies.
The Australian dollar depreciated and hit a six-week low of $0.7116. The drop was triggered by the unjustified expectations of the interest rates cut by the Reserve Bank of Australia.
The New Zealand dollar also fell by 0.33% to trade at $0.6612 after the Reserve Bank of New Zealand left its key rate at 0.25%. Moreover, future job cuts and business closures in the country have strengthened expectations of a transition to negative interest rates in the coming months.
Analysts believe that the US dollar's rise is a short-lived phenomenon. However, the main reason for the currency's volatility is uncertainty over the US presidential election.
The US dollar has reached its highest level over the last 2 months. It jumped to $1.1675 per euro.
The pound sterling, on the contrary, has reached its lowest point. The currency is trading at $1.2721. The crash of the British currency was caused by a statement of Mr. Johnson about new restrictions in order to stop the COVID-19 spread.
Moreover, the Swiss franc declined against the greenbacks to settle at $1.08. Besides, the USD/JPY grew to trade at 105.98 yen.
At the same time, experts from the Federal Reserve Bank of Chicago are sure that the US Congress should provide an additional fiscal stimulus package. Otherwise, the US economy will show a long and slow revival.
The USD index, which measures the US dollar against a basket of six major currencies, finally climbed to 94.197 reaching its highest point in the last two months.
The euro is no longer attractive to investors, as there is a risk of the second quarantine. In France and Spain, the number of people infected with COVID-19 grows every day. Besides, in France, a curfew was imposed at 22:00, apart from other restrictions. By this time, all bars and restaurants should be closed.
Travel restrictions have been reintroduced in many countries. Moreover, airlines have to cut passenger traffic again.
The UK and the EU have not signed a trade deal yet. This creates additional economic tension.
Also, traders are closely monitoring the situation in Egypt and Turkey. The Turkish lira continued falling and reached the lowest level. In Egypt, the local central bank does not intend to change its benchmark rate on deposits. It will remain at the level of 9.25%. By the way, Egypt's real interest rate is one of the highest in the world.
USD/TRY slid by 0.1% to hit 7.5869, while USD/EGP inched up by 0.3% to settle at 15.7500.
The material has been provided by InstaForex Company -
www.instaforex.com