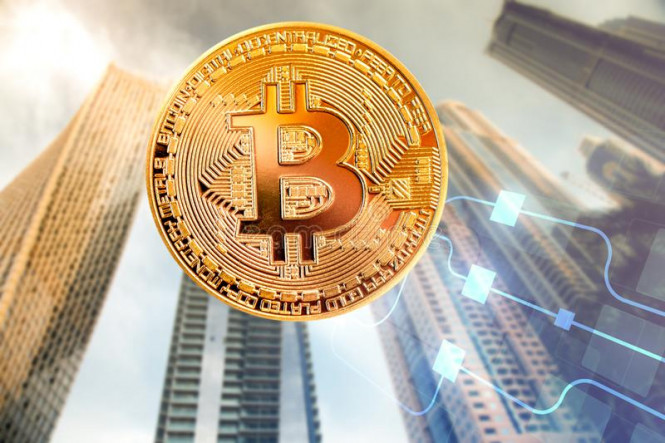 The owners of the main cryptocurrency are pleased as it breaks the 16-month high. The price of Bitcoin approached the indicators of 2018, breaking through the dullness of the previous months.
Based on the observations of analysts, Bitcoin's price has risen by more than 25%, to $ 13,580 since this month began. The next target of the leading digital asset will be the $14,000 mark. It should be recalled that this cryptocurrency reached a multi-month high of $13,850 last year in June. At the moment, crypto market experts believe that not only repetition is possible, but also breaking through this high. Today, Bitcoin is trading in the range of $13,660- $13,700. If one of the levels from this range breaks down, it will be simple for Bitcoin to break the records reached last January 2018..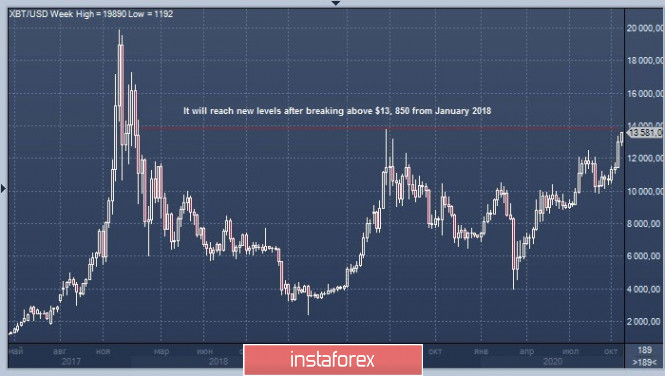 The message of the PayPal company management about the launch of its own cryptocurrency service is the main driver of the strong growth of Bitcoin's price since last week. According to the developers' statement, customers will be able to buy, store and sell digital currencies on the site and in PayPal applications with their support. Experts said that the innovation of the payment company is an important step towards the extensive implementation of virtual currencies.
An additional factor in the bitcoin's growth was a series of events that increased its attractiveness to investors. These include the opening by Fidelity Investments of a cryptocurrency fund focused on BTC, as well as Square and MicroStrategy's major investments in the main digital asset.
On the other hand, there are different opinions regarding the correlation of Bitcoin with global stock indices, as well as securing the status of a defensive asset for it. Anthony Pompliano, Co-founder of Morgan Creek Digital, denies linking BTC with leading stock indices. He is confident that Bitcoin's status as a safe haven asset is beyond question. However, Pompliano is in the minority, since many investors do not plan to preserve their capital by investing in the first cryptocurrency, as market participants consider Bitcoin to be an unreliable asset, while being subject to excessive volatility.
At the moment, the prospects for the main digital asset inspire optimism. Most investors pay attention towards the crypto market, but experts advise not to be very optimistic. Currency strategists at JPMorgan investment Bank do not suggest buying Bitcoin right now, despite its growth. Experts believe that this cryptocurrency is overbought and may decline in price in the near future if investors begin to fix profits. As for the long-term period, the situation is much better here. JPMorgan believes that the price of BTC may rise by 100-200% in the long term.
The material has been provided by InstaForex Company -
www.instaforex.com