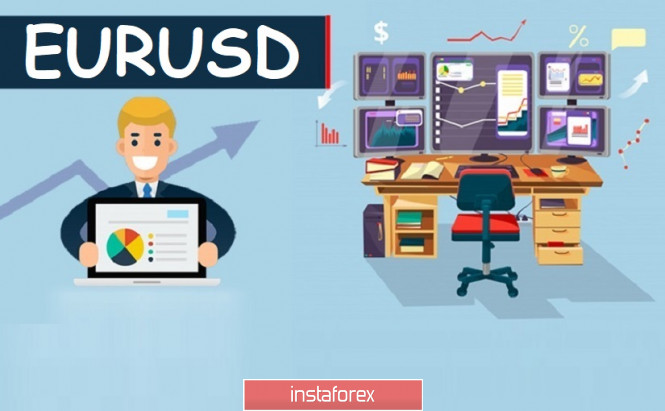 Last Friday, the EURUSD currency pair found a foothold near the support level of 1.1700, where a stop occurred naturally, followed by a pullback in the direction of 1.1745.
The level of 1.1700 has been acting as a support in the market for a long time, where there is a regular stop with a successive pullback. It is worth considering that although the market is strong, it can also not stand with a large number of sellers, as happened in September. Thus, in such situations, it is worth working both for a rebound and for a breakdown just like last Friday.
Regarding the current location of the quote, you can see a variable price fluctuation within the support level of 1.1700, where the quote re-tests the pivot point for strength.
Based on the location of the quote and the reference support level, you can make a trading forecast from several possible market development scenarios.
First, a repeated approach with the level leads to a slowdown.
The quote already reached the level of 1.1700, where a variable fluctuation in the range of 1.1695/1.1730 is possible, which will lead to the accumulation of trading forces and consecutive acceleration.
Second, the volume of sellers increased.
The repeated approach to the level of 1.1700 led to an increase in the volume of short positions (sell positions), which caused the key level to break down.
The best entry point is the level of 1.1685, with a development prospect of 1.1650-1.1615.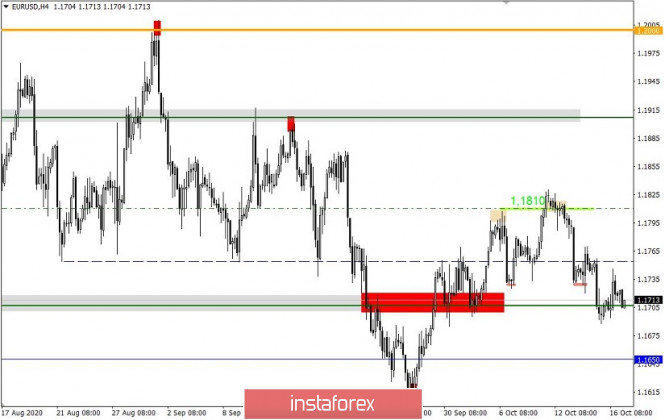 The material has been provided by InstaForex Company -
www.instaforex.com