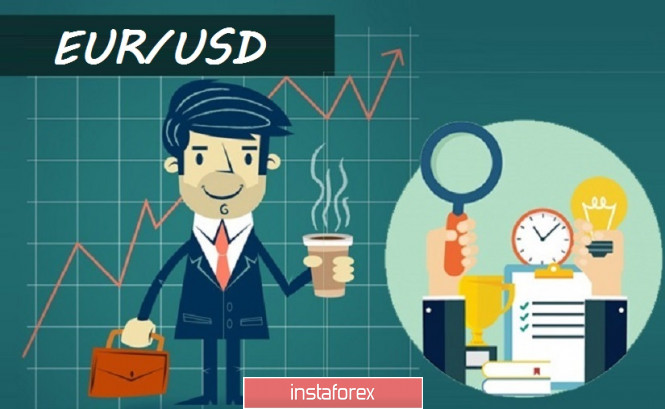 Yesterday, the EUR/USD pair failed to break through the pivot point – the support level of 1.1700 (1.1685/1.1700), and this resulted in a reversal movement, which led to the quote's pullback to the area of 1.1765/1.1793.
In this case, several technical factors acted as a support to strengthen the European currency. I suggest that you consider them.
1. A technical price rebound from the important price level 1.1700, where the quote was held for a long time without updating the low - 1.1685. This is the so-called natural basis associated with the repetition of important price levels in terms of price rebound.
2. The relationship of trading instruments, in this case the GBP/USD and EUR/USD pairs, where the pound set an upward pace in view of Brexit information, and it was picked up by the European currency, drawing almost the same inertia.
Regarding the quote's current location, you can see that there was a slowdown in the form of a pullback followed by a range of 1.1765/1.1793, after a sharp growth of 1.1705 -> 1.1795.
Trading forecasts can be made from several possible market scenarios based on the location of the quote and the range.
First scenario: Working on the breakdown of the specified boundaries
This is considered to be the best trading strategy, where work is carried out on a breakdown of a particular boundary of the variable stagnation 1.1765/1.1793. The prospect has quite good return, since it will lead to new inertial changes in the market.
- Buy deals is made above the level of 1.1795, in the direction of 1.1815-1.1825.
- Sell delas is made below the level of 1.1765, in the direction of 1.1745-1.1700.
Second scenario: Prolonging stagnation
In this case, the boundaries of fluctuations 1.1765/1.1793 turned out to be stronger than expected. This leads to a delay in the amplitude process, but we will still return to the first scenario in the end.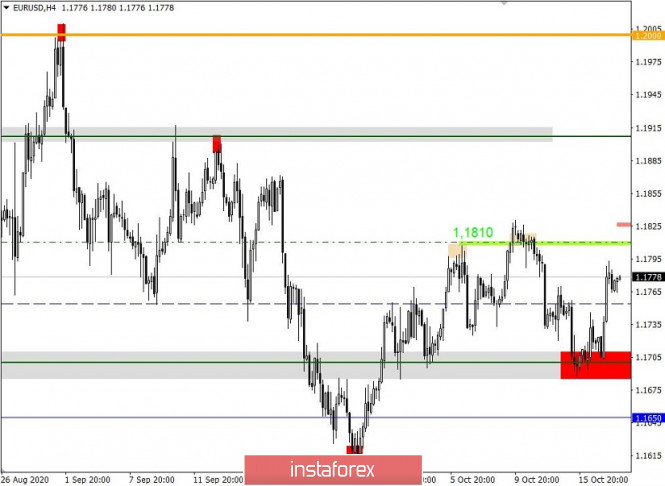 The material has been provided by InstaForex Company -
www.instaforex.com