The upward movement of the previous week sets the direction for trading for the current week. The probability of a retest of the October maximum is at 75%. This allows you to use a decline for finding the best prices on the purchase. The main support is the Weekly Control Zone of 1/2 1.1765-1.1754. Testing this zone will allow you to enter a long position with a favorable risk-to-profit ratio. Updating the monthly maximum is only the first goal on the way to strengthening the Euro. The next target level will be the WCZ 1/2 1.1959-1.1948, which is located near the weekly average move.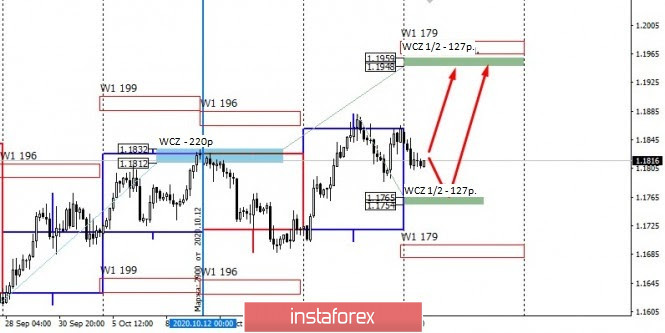 Growth may continue from the current levels. To enter the opposition, you will need to form the absorption pattern on a timeframe not lower than M30.
The option of testing the support zone of the WCZ 1/2 will be more likely, as this will lead to the end of the correction phase that began in the second half of last week. Sales of the instrument are not profitable yet due to the formation of an upward cycle. To break the bullish momentum, you will need to close today's trading below the WCZ 1/2 in today's US session.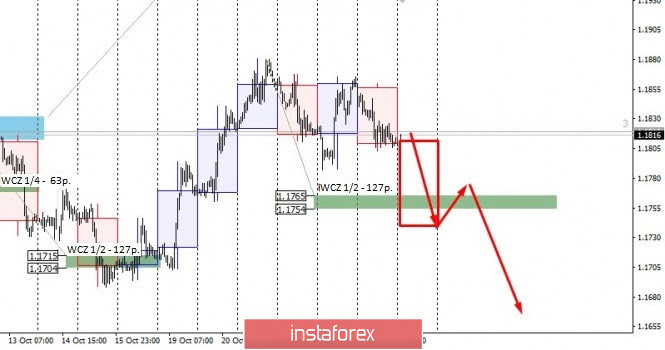 If this model is implemented, you will have to give up attempts to buy the instrument. Sales will come to the forefront through the end of October.
The material has been provided by InstaForex Company -
www.instaforex.com