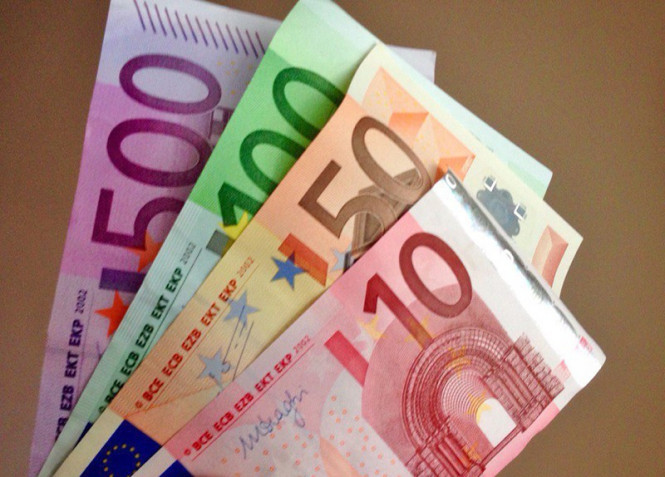 Many experts and market participants are worried about the growth of the European currency rate. Experts from leading banks believe that this currency should be kept within certain limits, and offer a time-tested solution to resolve the issue – launching the QE program.
Currency strategists at MUFG Bank note that the Central Bank's actions aimed at easing monetary policy (QE) may slow down the euro's active upward movement. If this program will be launched for a long time, the euro will slightly suffer. Nevertheless, experts admit that it will not be too effective.
MUFG Bank draws attention to the fact that the implementation of QE in view of COVID-19 pandemic caused by emergency circumstances is very different from the Fed's QE program. The policy of the latter implies a slowdown in growth or a reduction in asset returns,while ECB's QE implies a decline in their fragmentation (reduction in the gap between stock market spreads in Europe). Therefore, they concluded that the QE program launched by the ECB contributes to the growth of the EUR/USD pair.
Last Friday, the EUR/USD pair rose to 1.1811 (0.3%) which is the high. This leads to positivity in the current week. This morning, it was trading near the range of 1.1819-1.1820, consolidating the recent success. However, experts fear that it will test the level of 1.1860 in the near future, minimizing previous reached highs.
Commerzbank experts say that the EUR/USD pair will not go beyond the range of 1.1600-1.1900 before the US presidential election scheduled on November 3, although the intended scope is quite wide. In turn, a significant amplitude of fluctuations of the main currencies within the pair can be assumed.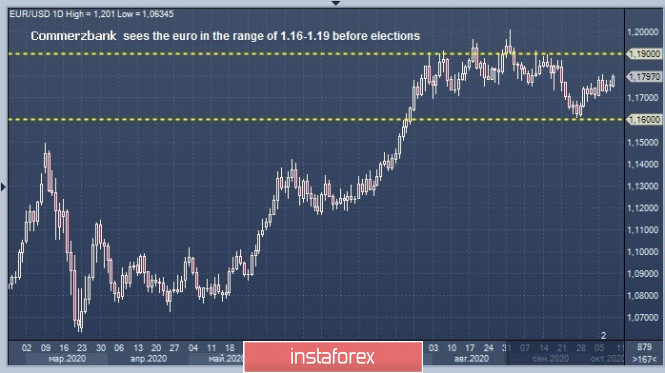 It is affirmed that the refusal of the US monetary authorities to introduce new fiscal stimulus measures affirmed is in favor of maintaining the balance in the EUR/USD pair. Analysts say that the current situation contributes to the euro's growth, while reducing the chances of the dollar's growth. Experts draw attention to the impressive scale of the increase in the ECB's balance sheet compared to the Fed's balance sheet. It can be recalled that the ECB's balance soared by €170.3 billion, while the US balance rose only by $18.52 billion during the previous week. Analysts believe that the rapid growth of the European money supply is very negative for the euro.
At the same time, currency strategists are confident that the ECB is preparing the markets for the introduction of a new QE program. However, it is unclear whether it will be effective for European assets and the single currency. Experts say that the further dynamics of the EUR/USD pair will depend on the possible adoption of QE and fiscal measures in the United States. It is likely that this will curb euro's excessive activity, which can accidentally provoke an imbalance in this classic pair.
The material has been provided by InstaForex Company -
www.instaforex.com