The previous week was quite stormy despite being filled with events and published economic statistics.
First, let's focus our attention to the publication of employment data and GDP in the United States. It can be noted that the updated revised GDP value for the 2nd quarter came out slightly better than the forecast, it was managed albeit being little. Together with it, we have the values of new jobs in the non-agricultural sector of the US economy from the ADP which was released last Wednesday. This turned out to be stronger than forecasted and supports the demand for risky assets and thus, put pressure on the dollar.
Considering these optimistic values, investors expected the values from the US Department of Labor to show growth at least by 850,00 last Friday, however, it did not happen. According to the data presented, the US economy in September received a clear value of only 661,000. Against this background, the only reassuring figures were the August revision of values of new jobs to 1.489 million and the decline in unemployment rate from 8.4% to 7.9%, which was forecasted to decline to 8.2%.
As expected, the currency market reacted to the US employment data with a slight weakening of the dollar, but then it received the same slight support, but already because of unexpected news that D. Trump and his wife were infected with COVID-19. In view of this news, the local stock market came under pressure, since the illness of a very elderly president and a candidate for a second presidential term could lead to unpredictable consequences of the presidential election results.
How will Trump survive the virus and how will it affect the markets?
In our opinion, after the doctors' optimistic statements this weekend about the state of the US president, it is too early to talk about any negative consequences. Today, it is likely that the market will be distracted from this problem and the desire to buy risky assets will return, which in turn, will restrain the possibility of the dollar's local strengthening.
Forecast of the day:
The EUR/USD pair remains in a narrow range of 1.1700-1.1755. The lack of development regarding Trump's health will support the demand for risk. Now, the pair, breaking out of the range, will rise to the level of 1.1810.
The USD/CAD pair is trading below the level of 1.3285. It is declining in the wake of a strong growth in oil prices, which comes amid the optimistic statements by doctors about Trump's health. If such moods persist, the pair will decline to 1.3235.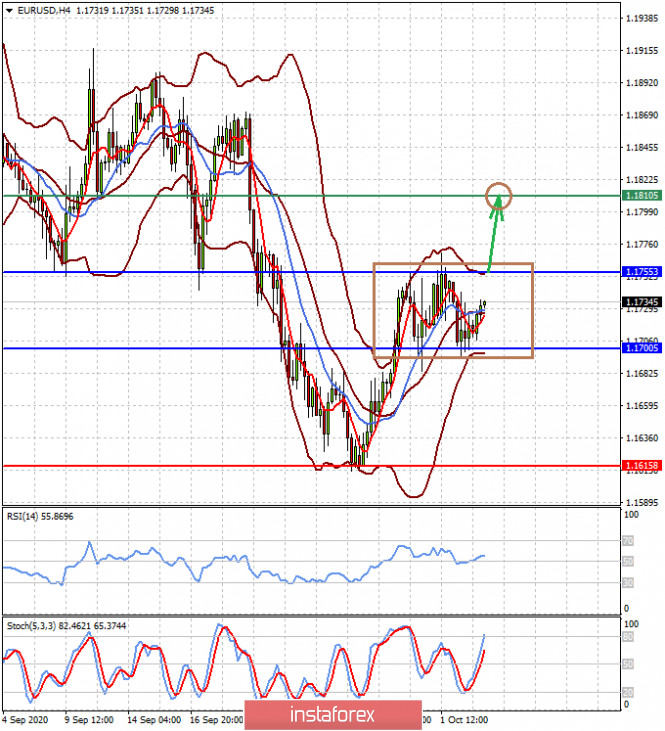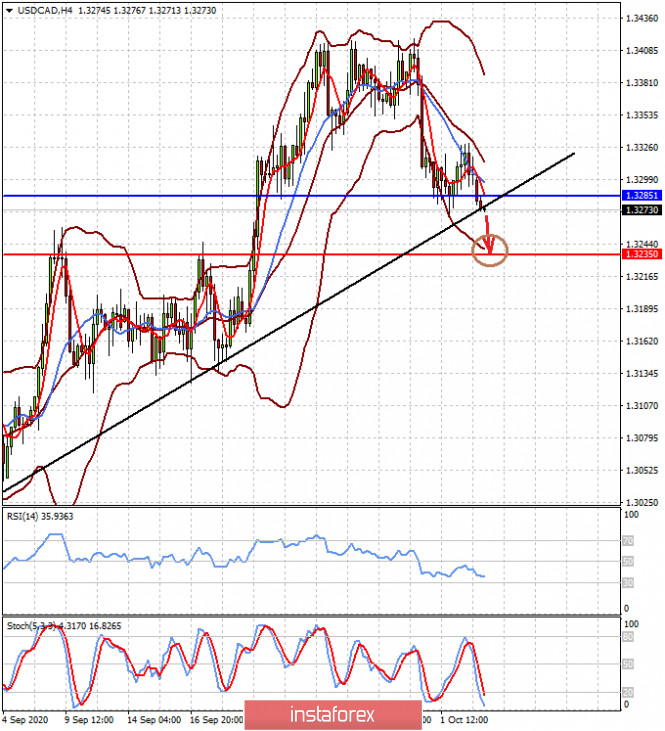 The material has been provided by InstaForex Company -
www.instaforex.com