Investors were so hopeful that the US president would hear the actual call for help from J. Powell, that he, despite the political pre-election conflicts, would allow his representative, Finance Minister S. Mnuchin, to negotiate with the Speaker of the Lower House of Congress N. Pelosi regarding the stimulus package, in which American citizens and businesses need. However, that did not happen.
The second day of negotiations ended in nothing. If last Monday, Mnuchin and Pelosi simply did not agree, then yesterday, Trump simply canceled the possibility of continuing negotiations. Against this background, there was a sharp reversal of stock indices, and the US dollar, which has been firmly paired with the demand for risky assets over the past months, received support.
The President said on Twitter that the Democrats did not allow his $1.6 trillion bailout program to come true, so why should he help pass the $ 2.4 trillion proposal from his political opponents? In general, he made it clear that he continues to fight politically for the opportunity to be re-elected as president despite his COVID-19 illness. In addition, he said that after things are settled, he would certainly resolve the issue on incentives.
Assessing the intensifying emotions that accompany this presidential race, we believe that the state of tension in the markets will be present.
Now, let's assess the likely prospects of the US dollar and the general dynamics of the currency market. In our opinion, the USD will continue to move sideways against major currencies until November 3, when the election takes place. The reason for this is that investors in the stock markets still believe, and most likely justifiably, that any of the winning candidates – J. Biden or D. Trump, will try to implement the aid program. In turn, this will be a strong factor in the growth of demand for company shares with a simultaneous weakening of the US currency. In addition, it is possible that the last trials of the vaccines will end by winter, which should strongly support the growth of economic activity in the US, accompanied by demand for company shares.
In terms of information background, we have the publication of the minutes of the Fed's last meeting, the statement of the US Central Bank, as well as the speeches of FRS members Kashkari, Williams and Evans.
Forecast of the day:
The EUR/USD pair found support at the level of 1.1725. If it holds above this level, it will resume to rise towards 1.1810.
The GBP/USD pair also found support, but only at 1.2865, and may turn around and continue to grow to 1.2935, and then to 1.3000.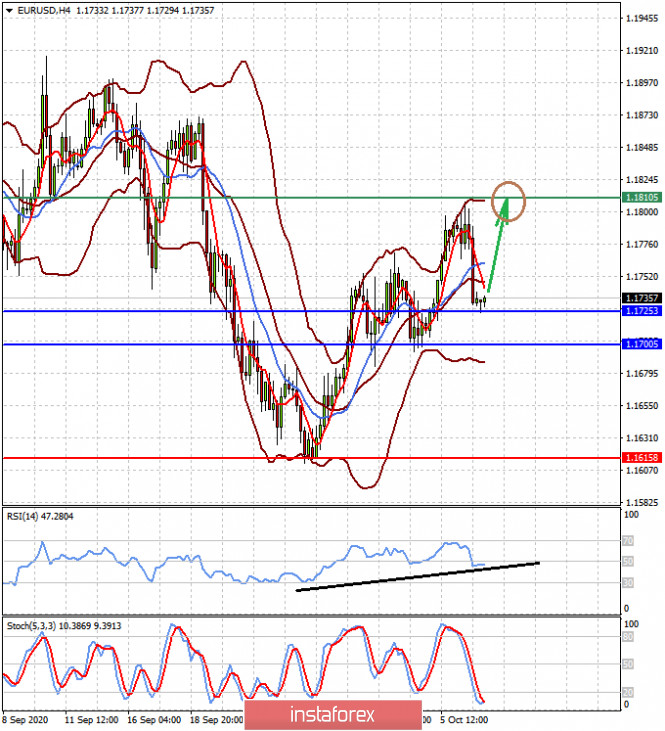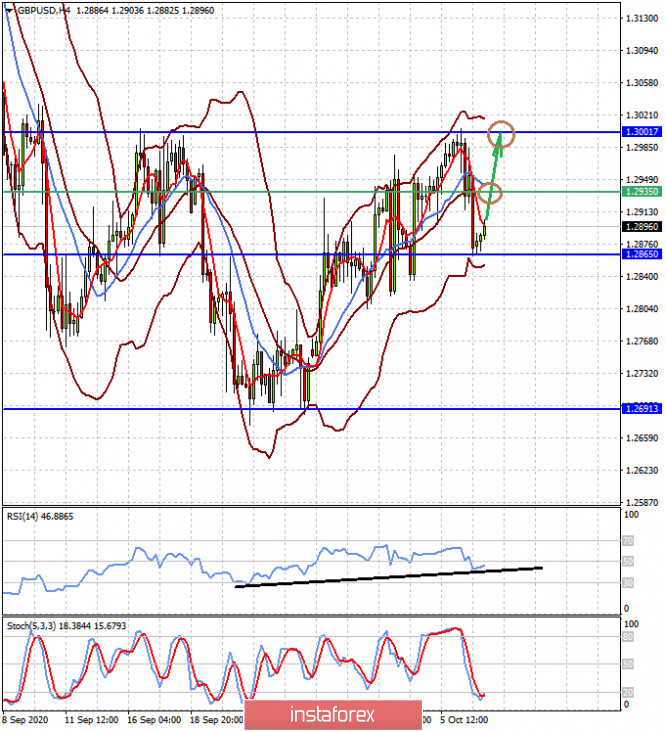 The material has been provided by InstaForex Company -
www.instaforex.com