The US dollar added to the basket of major currencies last week. At the moment, its ICE index is at 93.75 points, which is higher than the week before, which was 93.06 points.
The exchange rate of the US currency still fully depends on three important factors that affect the overall dynamics of world markets. This is the expectation of the US presidential election, which can still lead to unpredictable consequences in the form of acts of defiance by the losing party, the second wave of COVID-19, and the expectation of new stimulus measures in the US.
Based on media reports, J. Biden is still leading the elections, which generally benefits the demand for company shares, as investors believe that his presidency will be positive for the country's economy. With regard to the impact of the COVID-19 pandemic, we note that it certainly has an impact, but it is unlikely to cause new closures of entire countries' economies, as it did in the spring of this year, because this will already lead to more severe social consequences. Meanwhile, the expectation of new incentives has already been exhausted. Thus, investors will now be interested in their adoption, which is still a problem.
As we can see, it is in this environment that a new week begins, which will be similar to the previous one. In general, unclear movements are expected to continue in the currency markets. Unlike last week, the USD may come under pressure against the basket of major currencies, but its overall dynamics will remain sideways until the end of this month, which is quite justified.
The US currency continues to be supported only due to its main function - the world reserve currency. As long as it is believed in, it will receive support in the wake of various uncertainty factors, the main of which are described above. It will not even be negatively affected by the monstrously record US budget deficit, which reached $ 3.132 trillion during this year.
Today, the market's attention will be focused on the speeches of Fed Chairman Powell, ECB President Lagarde, as well as ECB spokesman Mersch and Fed members Williams, Clarida, Bostic and Harker.
Forecast of the day:
The EUR/USD pair is consolidating above the level of 1.1700, breaking through which will become the basis for the price decline to 1.1650.
The NZD/USD pair may also test the level of 0.6585, if it does not rise above the 0.6630.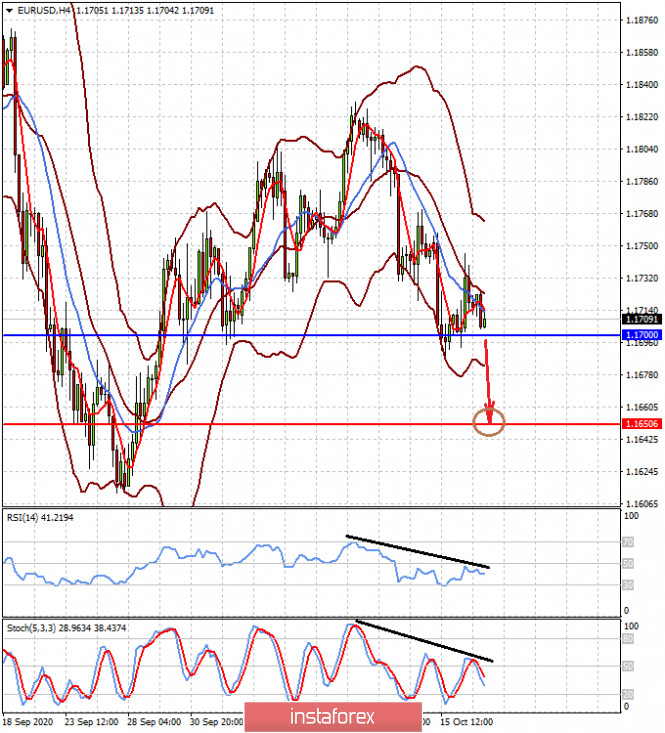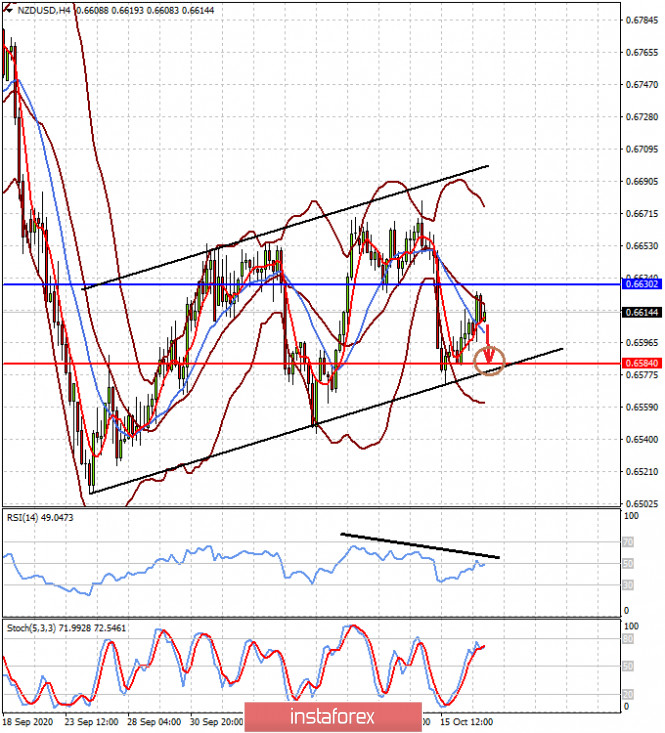 The material has been provided by InstaForex Company -
www.instaforex.com