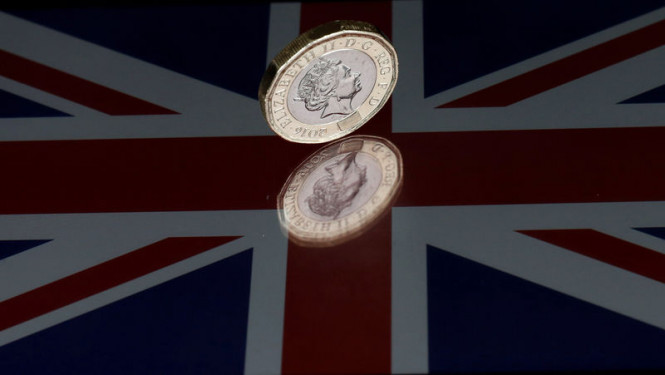 There are different opinions about the pound's further dynamics, which showed volatility after the US presidential election. One of them implies the rapid growth of the pound in the current conditions, in particular, the release of a new vaccine against the COVID-19, created by Pfizer and BioNTech.
Based on the calculations of Robin Winkler, currency strategist at Deutsche Bank, the pound is expected to dominate after the development and the first successful trials of the coronavirus vaccine created by the American pharmaceutical Pfizer and German biotechnology corp. BioNTech. The analyst is confident that the said currency will be of advantage, overtaking other currencies of the Big Ten (G-10).
Moreover, he said that all risky currencies will take the lead after the new vaccine appears. The strategist is sure that the GBP will benefit the most from this. Here, we can consider two important factors that contribute to its growth: the access of the British authorities to Pfizer drugs and the strong negative impact of COVID-19 on the country's economy. The Deutsche Bank strategist believes the new vaccine will fundamentally change the current and future economic realities in the UK.
However, the current situation slightly destabilizes the pound, whose dynamics are not stable. The decision of the Bank of England to increase the program of buying government bonds in the amount of 150 billion pounds may harm the pound. As a result, the total amount of money will be 895 billion pounds. Experts say that this does not add optimism to the pound. Today, the GBP/USD pair was trading in the range of 1.3262-1.3263, trying to surpass the set limits, but failed.
This week, the British currency strengthened its position, in view of the unsuccessful next stage of the Brexit negotiations. It should be recalled that the British Parliament criticized the bill of Prime Minister Boris Johnson, considering it contrary to the conditions of the country's exit from the EU. Therefore, further negotiations over Brexit have reached an impasse, and this forces the pound to balance between the risk of a decline and relative stability.
At the same time, it is being held back by the possibility of entering negative rates. Although there is a little chance, this situation cannot be ruled out. Thus, experts say that the pound is unlikely to further grow. The appearance of a new vaccine against COVID-19 gave impulse to the pound, but its rise is only temporary. A lot of factors such as the possibility of zero rates, economic issues, and long-term problems with Brexit hinders the pound from ascending.
The material has been provided by InstaForex Company -
www.instaforex.com