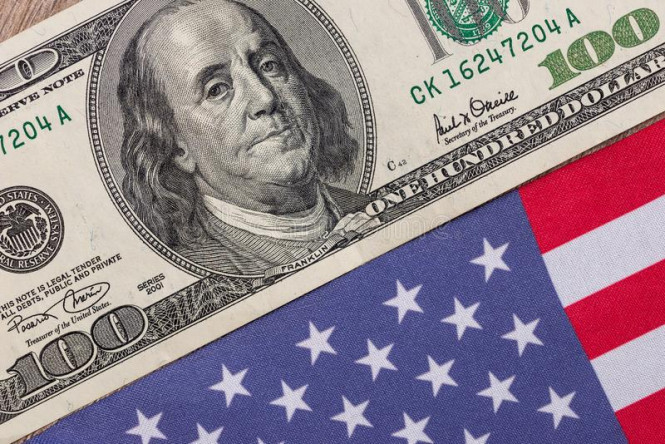 The US currency is nowhere to be found before the summed up results of the US presidential election was released. At the moment, it is experiencing a serious volatility, as it awaits where the scales of popular confidence will head to – in favor of the Democrat or the Republican?
In view of this, the indicated currency is at the crossroads, not knowing where its dynamics will move in the near future. Yesterday, it acted as if D. Trump is still the president, while a general vote was happening in America. The US dollar steadily rose, inspiring the markets, but it turned out to be deceiving. As a result, the EUR/USD pair could not hold above the level of 1.1735, causing it to decline. Nevertheless, it gained confidence today. This classic pair is currently moving around the level of 1.1738-1.1739, not going to stop there.
The reason why it strengthened yesterday is due to the possible adoption of a new stimulus package, risks of renewed trade conflicts, the traditional attractiveness of US assets and the high probability of tax cuts. However, it is believed that such a favorable situation will not last long. According to Mark Haefele, investment director of UBS Global Wealth Management, the USD is on top at the moment, but it will clearly plummet in the medium term. The growing demand for the assets of the "safe haven" contributes to the strengthening of the US currency, but this will end soon. In this situation, he suggests selling USD on growth attempts.
Moreover, analysts consider possible socio-political unrest in the United States as another factor that can put pressure to the US dollar. Jane Foley, head of currency strategy at Rabobank, said that even a slight social unrest is enough for the EUR/USD pair to decline to the level of 1.1400.
An additional pressure for this currency may be exerted by a long vote count in a number of states. It should be recalled that the EUR/USD pair showed an unusual volatility yesterday: the price soared to the level of 1.1770, followed by a decline to 1.1600, which is the low recorded at the end of July 2020. The reason for this "swing" was a hint of the rising possibility that Trump will win.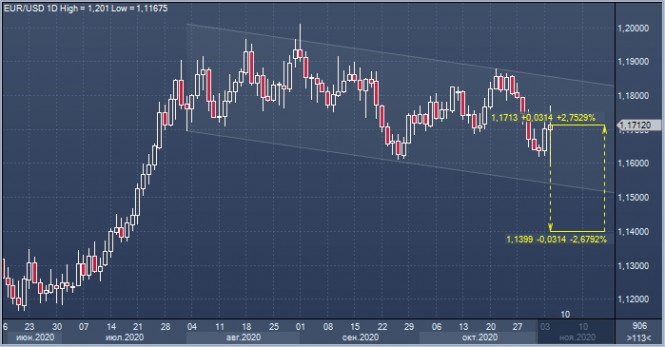 According to experts, the US currency will not stay afloat for long. It will soon determine its direction in the near future and the new President will be the driver for this. After that, it will be clear which side the USD will be on – Democrats or Republicans. In any case, the victory of Joe Biden, and a small probability of retaining the presidential chair for D. Trump will not leave the dollar indifferent. Experts sum up that its dynamics will follow the new national leader.
The material has been provided by InstaForex Company -
www.instaforex.com