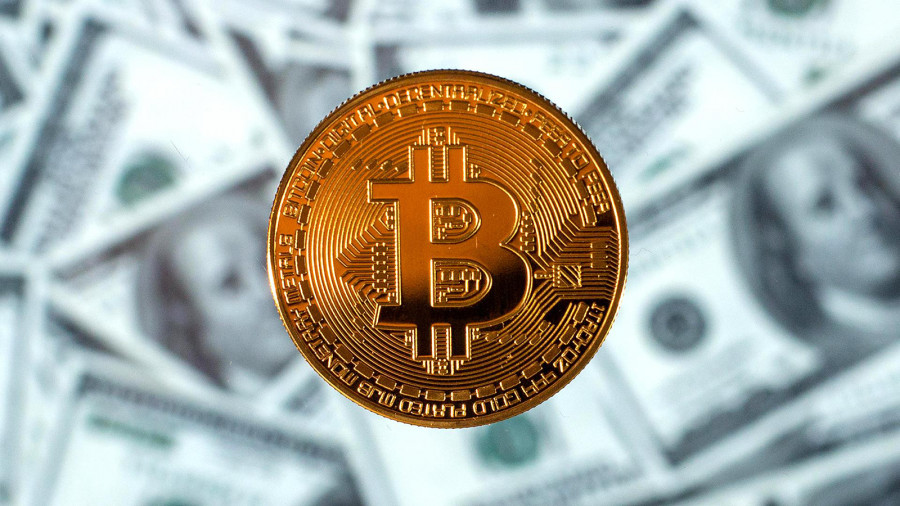 Over the weekend, bitcoin has been trading calmly near its high of $56,500. Analysts are certain that correction is unlikely to occur. At any moment, the upward movement may push the digital asset to new highs even despite the lack of news. As already discussed in recent articles, currently, traders ignore the fundamental factors. A new strong upward movement seems to have started. So, bitcoin may jump by $15,000 in 8-9 days. Thus, it is recommended to monitor technical indicators before opening positions. This is the only way to clearly understand what is happening in the crypto market. It may also help predict future movements of BTC. An ascending trend line has not been formed yet on the 4H chart amid a strong upward movement.
Meanwhile, many experts assume that bitcoin and other cryptocurrencies are no longer sensitive to news from China. Recently, the country has banned any cryptocurrency transactions in China. Mining activity is prohibited. Traders are now allowed to buy or sell bitcoin. BTC owners cannot pay for goods and services. Hence, any operations with virtual assets are forbidden. Naturally, such negative news could have somehow affected cryptocurrencies. Yet, it did not happen. Apparently, digital assets are immune to negative news from China. Now, it is impossible to buy bitcoin in China even on exchanges that are not located in China. Alibaba has stopped selling mining equipment in China. All the miners who had the opportunity left the country with all their equipment. Many cryptocurrency exchanges refuse to register new users from China and actively delete old accounts. In addition, the most popular websites specialized in digital assets and cryptocurrencies were added to the blacklists. China has banned all the operations in the country with cryptocurrencies. Experts also believe that the government will tighten its grip even more in the near future. For instance, it may force companies working with cryptocurrencies to suspend the operation or confiscate their equipment, as well as track miners who have gone underground.
As a result, China's crackdown on digital assets did not have a long-term negative impact on BTC. From time to time, BTC may slightly drop following dismal news from China. However, it does not matter as it is trading near its absolute highs. Now, the future movements of BTC will depend on the monetary policy of the Fed, in particular the QE program, as well as the actions of the Us watchdog regarding the tightening of regulation of the crypto market.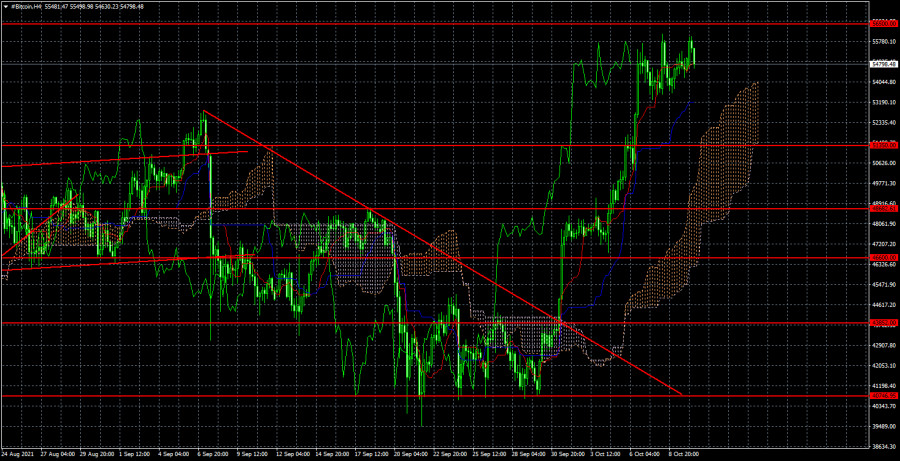 On the 4H chart, the upward trend is prevailing. The price broke above the level of $51,350. This is why it is recommended to open long positions on BTC with possible targets at $56,500. However, the price is already very close to this level, so one may also lock in profits. Now, investors are focusing on the level of $56,500 as it will determine the trajectory of BTC in the next few days. If it breaks above this level, it may hit its annual highs near the level of $ 65,000. If so, it is better to open new long positions. If the price retreats, BTC may enter the correctional phase with a target of $51,350. if this scenario comes true, it is recommended to open short positions.
The material has been provided by InstaForex Company -
www.instaforex.com
from
RobotFX