Bitcoin is now trading in a tight channel after hitting record highs last week. Similarly, Ethereum fell, albeit a little, after climbing beyond $ 4,200.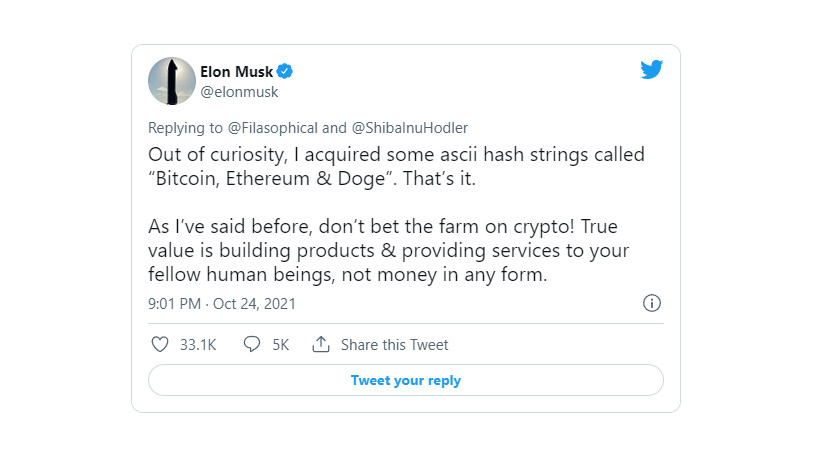 Recently, Tesla CEO Elon Musk responded to a Twitter user asking how much new Shiba Inu coin he had. He answered that he only bought Bitcoin, Ethereum and Dogecoin, which resulted in a 15% drop in SHIB. Ether and Bitcoin, meanwhile, did not react in any way.
Musk's statements on cryptocurrencies are valid only if they are applied to "empty" tokens and altcoins, which, in general, do not represent anything interesting for the real industry and its development. In fact, after his market manipulation last spring, many traders stopped taking his posts seriously.
On a different note, SEC Chairman Gary Gensler spoke yesterday, addressing the nascent decentralized finance (DeFi) industry. He said it is one of the most innovative areas in cryptography, but it does not mean that it will be able to avoid regulation.
DeFi is an umbrella term for a network of decentralized, non-storage financial protocols focused on lending, revenue growth, crypto derivatives and other products. It allows regular users to participate in the sprawling financial system without the need for any third-party intermediaries such as banks and other financial institutions.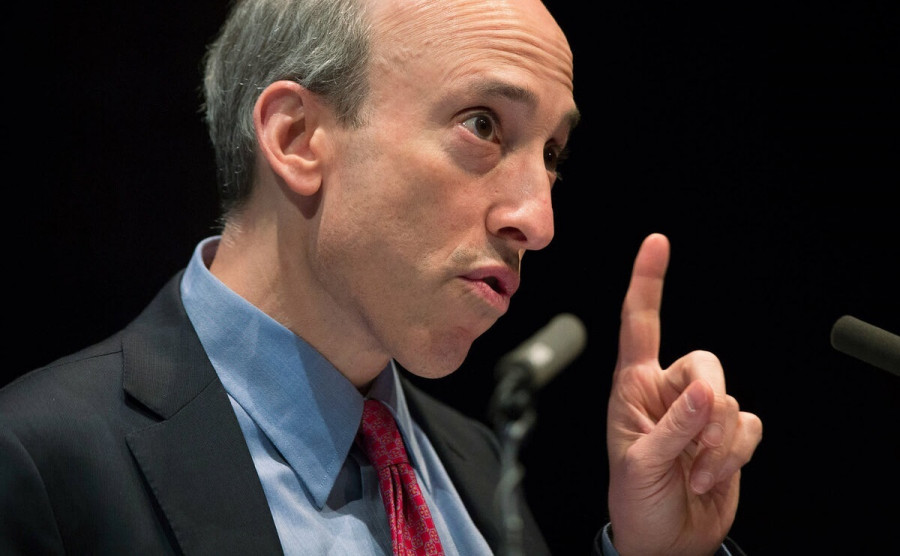 It is not surprising that Gensler wants to regulate this area as he already mentioned before that a number of DeFi projects may fall under the purview of regulators. In his opinion, it is now very important to pay attention to the issues of financial stability and public security. He pointed out months ago that many DeFi platforms are rife with unregistered securities.
Gensler also talked about stablecoins, which are pegged 1: 1 to real currencies such as dollar and euro. When asked if those should be regulated in the same way banking is now regulated, Gensler admitted that the SEC is still discussing the issue. Nevertheless, he suggested that since there is a lot of speculative activity in the market, it is best to take everything within the framework of regulation and investor protection.
Technical analysis on Bitcoin
A lot currently depends on $ 63,250 because a breakout could lead to a further rise to $ 66,450 and jump to $ 68,000 and $ 70,000. But if the quote drops below $ 59,500, Bitcoin will slump to $ 54,444 and $ 50,930.
Technical analysis on Ethereum
A lot currently depends on $ 4,185 because climbing above it will result in a further increase to $ 4,367, $ 4,500 and $ 4,750. But if the quote drops to $ 3,950 and below, Ethereum could decline to $3,680 and $3,405.
The material has been provided by InstaForex Company -
www.instaforex.com
from
RobotFX