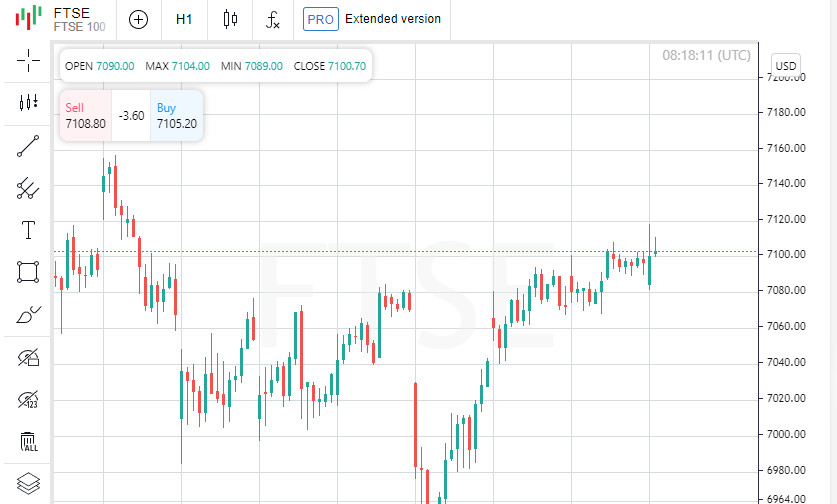 Germany's DAX fell 0.3%, France's CAC 40 lost 0.6%, and Spain's IBEX 35 shed 0.1%. At the same time, Britain's FTSE 100 and Italy's FTSE MIB added 0.3% and 0.2%, respectively.
Tech sector companies showed the worst performance in European markets on Friday amid rising yields on long-term government bonds. Rising yields on government securities are driving up the discount rate used in stock valuations, and this is most of all affecting technology companies, whose quotes are usually based on the prospects for rapid growth in profits, experts say.
The cost of the chip manufacturer STMicroelectronics N.V. decreased by 2.3%, the German software developer SAP SE fell by 0.7%, the Swedish cloud service provider Sinch AB fell by 5.4%.
Among the top losers in the Stoxx 600 were Zur Rose Group AG, a Swedish online pharmacy chain, which fell 6.2% after Berenberg downgraded its recommendation for the stock to hold.
Capitalization of the pan-European automaker Stellantis N.V. increased by 0.6%. There have been reports in the media that the company may sell two factories in Germany that make cars of the Opel brand, one of which will close next week due to a shortage of semiconductor components.
At the same time, the most significant gains were made by oil and gas companies on European markets amid a new rise in gas and oil prices. Oil and gas markets have cooled slightly this week following statements by US Secretary of Energy Jennifer Granholm about the possible use of the country's strategic oil reserves to contain price movements and Russian President Vladimir Putin about increasing gas supplies to Europe. However, by the end of the week, prices began to rise again.
British BP rose 2.5%, Royal Dutch Shell rose 2.2%, Italian Eni rose 2.3%.
Traders in global markets are concerned about the slowdown in the economic recovery due to problems in global supply chains, rising prices of raw materials and a shortage of some goods in the market.
The surplus of the foreign trade balance of Germany in August due to the above problems decreased to a minimum in 15 months. The figure was 10.7 billion euros compared with 11.9 billion euros a year earlier, according to data from the Federal Statistical Agency of Germany (Destatis).
The volume of exports adjusted for calendar and seasonal factors in the month before last fell by 1.2% compared to July - to 104.4 billion euros. The volume of imports adjusted for calendar and seasonal factors in August increased by 3.5% compared to the previous month - to 93.8 billion euros. German exports in August were 14.4% higher than in the same period last year, while imports increased by 18.1% on an annualized basis.
Recent data on unemployment in the US, which did not meet analysts' expectations, adds even more uncertainty about when the country's Federal Reserve System will begin to cut its asset repurchase program.
The number of jobs in the US economy in September increased by 194 thousand, at the lowest rate since the beginning of the year, according to data from the Department of Labor. Unemployment fell to its lowest level since March 2020 at 4.8%, up from 5.2% in August. Experts on average expected an increase in the number of jobs last month by 500 thousand and a decrease in unemployment to 5.1%.
The material has been provided by InstaForex Company -
www.instaforex.com
from
RobotFX