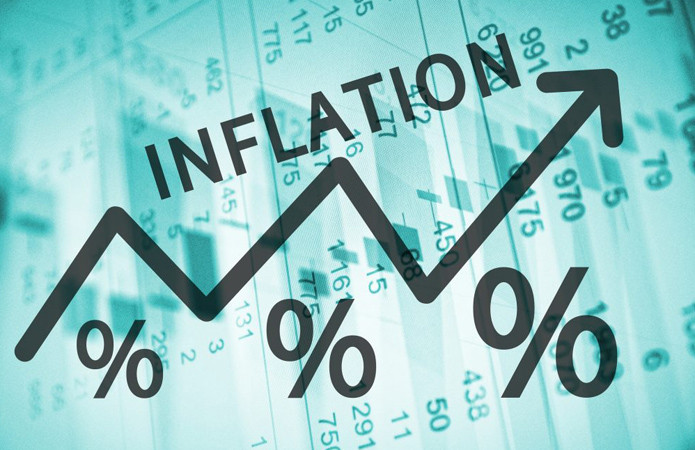 On Tuesday, the key US stock indices continued to remain within the correction, which has lasted for several weeks. Recall that we continue to expect a more powerful correction from the Dow Jones, S&P 500, and NASDAQ stock indices, as the period of ultra-soft monetary policy in the States is coming to an end. In the near future, the Fed is obliged to announce the curtailment of the quantitative stimulus program, and the key rate may be raised next year. However, over time, more experts are no longer sure either of curtailing the QE program in 2021 or increasing the rate in 2022. The Fed, of course, has not officially abandoned its intentions. However, it should be understood that these are not real intentions. The Fed's monetary policy always depends on the current market and economic conditions. It is stated in any accompanying statement of the Fed after any meeting. The Fed may consider the option of curtailing QE, but if conditions change, then the Fed's decision can be adjusted. And in our case, "corrected" means "postponed to a later date."
And so far, everything is going exactly to the fact that this decision will be postponed, at least until December. Why? It is because the labor market has been recovering at a much slower pace in the last two months than experts and bankers expected. But it is the labor market that is of priority importance for Jerome Powell and the Fed. It is on the labor market that the QE program continues to work now. And, according to Powell, the Fed's goal is to achieve maximum employment. Thus, taking into account the latest Nonfarm data, the QE program should not be curtailed yet. However, another thing should also be understood here. If the QE program is in effect until mid-2022, as the head of the Fed himself stated, then during this time, the labor market may still have time to recover because it will have another nine months to do so. Then the question becomes different: will the Fed take risks and curtail the stimulus program when the labor market is on the decline?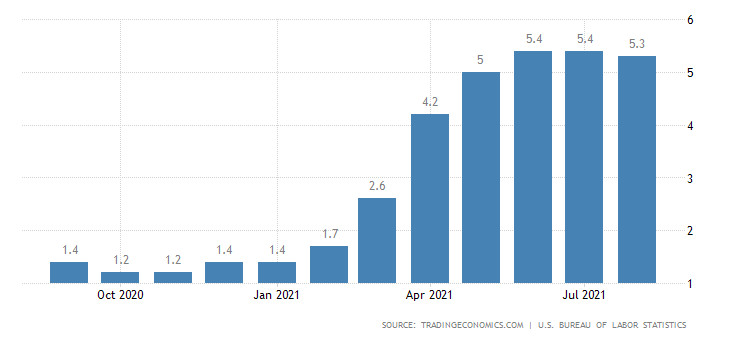 The second no less significant indicator for the Fed is now inflation. Recall that the markets' expectations for the early curtailment of QE were also related to the fact that inflation has grown too much, and its further growth may already be uncontrolled and lead to serious consequences in the economy. Thus, a decrease in monetary injections into the economy can lead to a decrease in inflation, which is needed at this time. But if inflation starts to slow down on its own, then the Fed will lose another reason to abandon stimulus right now. And inflation has stopped accelerating in recent months and has even begun to slow down slowly.
The material has been provided by InstaForex Company -
www.instaforex.com
from
RobotFX