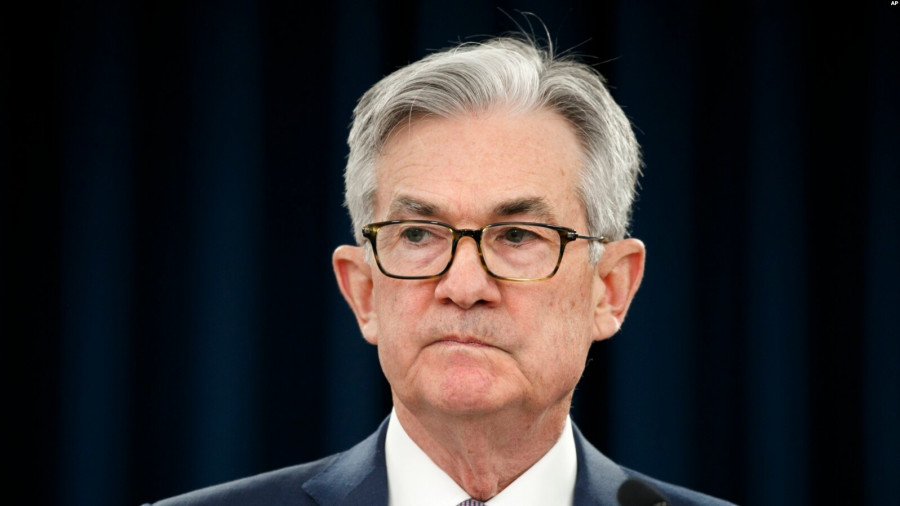 US stock indices extended gains on Monday, showing eagerness to resume the upward trend. It is possible that the correction has ended and the bullish trend in the US stock market will indeed resume. Nothing prevents the NASDAQ, the Dow Jones, and the S&P 500 from extending gains. Indeed, the Federal Reserve has not announced tapering of the asset purchase program so far. The regulator may well not do so on November 3. Even if it does, the process will take up to 6-8 months, during which money will continue to flow into the American economy. Consequently, some of it will continue to appear in the stock market, and some in the cryptocurrency market. Therefore, stock indices, bitcoin, and other digital assets are likely to continue rising as long as the Fed is keeping a dovish stance on monetary policy.
Meanwhile, macroeconomic data in the United States keeps disappointing. Yesterday, the industrial production report came out, logging a 1.3% drop from August. The reading had been expected to grow by 1.3%. Industrial production became yet another disappointing report for dollar bulls, along with inflation and nonfarm payrolls. To be more precise, a high inflation rate is a negative factor for any economy. At the same time, inflation of 2% is considered the most stimulating and equally safe for an economy. That is why the reading of 5.4% could be seen as dangerous for the American economy, and therefore it is a negative factor. Moreover, the US dollar used to show growth whenever the consumer price index increased. This time, however, it went down.
Generally speaking, there are a lot of signs, suggesting that markets are tired of waiting for a clear statement from the Fed about its readiness to start QE tapering. That is why the greenback began to decline even against the euro, although it has recently been bullish. Meanwhile, the pound sterling has been bullish for a while and may well extend gains versus the US dollar that is losing the market's support.
At the same time, stock indices and bitcoin may also continue rising because markets fear that inflation will keep accelerating and eventually will get out of the Fed's control. Chair Jerome Powell has repeatedly said that rising inflation is temporary. Nevertheless, it is still growing. Some Fed members have started to question whether the indicator will begin falling any time soon. Powel himself seems to have admitted that inflation may well break the 30-year record.
The material has been provided by InstaForex Company -
www.instaforex.com
from
RobotFX