Apple CEO Tim Cook said his company is exploring the possibilities of a cryptocurrency, but did not elaborate on what that might mean. Some suggested that this is a hint that Apple will launch their own cryptocurrency, while others believe that like Tesla, it will start investing in the crypto industry.
During the DealBook online summit, Cook said that while the company has no immediate plans to include cryptographic features in Apple Pay, there are other things they are looking at closely. He noted that he is engaged in personal investments in cryptocurrency, but there is no talk that Apple itself will invest in the market. "I don't think people buy Apple stocks to gain access to cryptocurrency," Cook said. "Apple also has no plans to introduce cryptocurrency into its products anytime soon."
Most interestingly, Cook mentioned NFTs, calling them an interesting part of the cryptocurrency.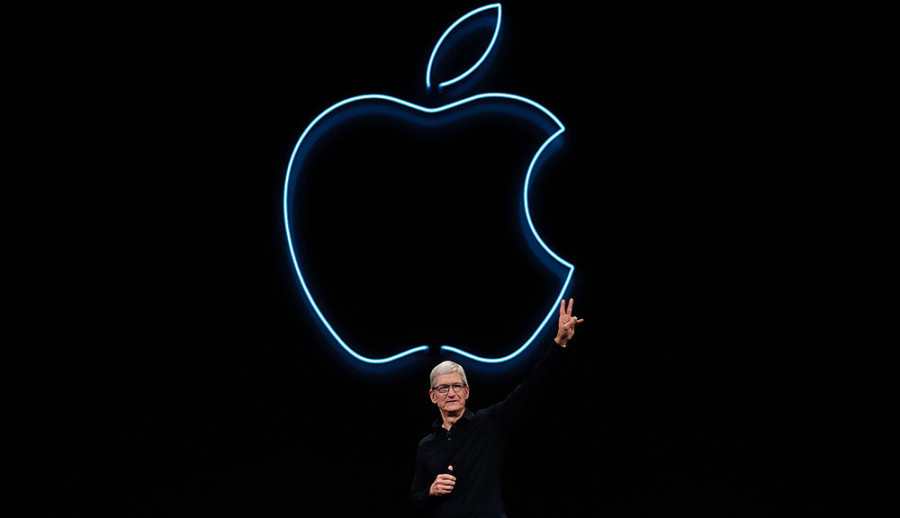 Many experts believe that Apple should not neglect the world of payments, especially since the company is already lagging behind Square, PayPal and Venmo in this direction. Also, Amazon and EBay recently demonstrated willingness to accept crypto payments in the near future.
On a different note, the Fed mentioned stablecoins in its financial stability report yesterday. The central bank noted that it carries significant risks as it is not subject to serious regulation. This follows the proposal of the Fed and the Treasury last week to pass legislation that would regulate stablecoins. If the Congress does so, companies involved in the issue of stablecoins will face the same high demands as the banks.
Many are pleased with this news because additional regulation and transparency in this area will make the market more resistant to manipulations.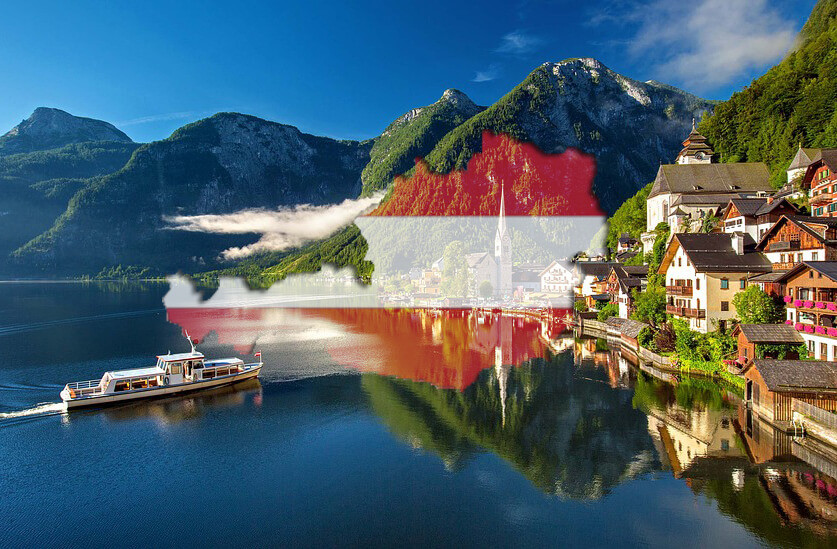 Another good news is that there is a pause in US tax legislation on cryptocurrencies. Austria announced earlier that it wants to increase confidence in cryptocurrencies by taxing them like investing in stocks and bonds. So, from March 2022, the country is supposed to introduce a capital gains levy of 27.5% for digital tokens such as bitcoin and ether, etc. It will be done as part of a large-scale tax reform.
Austria's research showed that taxes could bring billions of dollars to the EU, which could boost investor interest.
Technical analysis on Bitcoin.
As for the technical picture of Bitcoin
Traders rushed to take profits after Bitcoin hit $ 68,000. This led to a decline to $ 66,450, a breakdown of which will result in a further plunge to $ 62,400 and $ 58,160. But if the quote rises above $ 66,450, Bitcoin could trade at $ 68,500 and $ 69,000.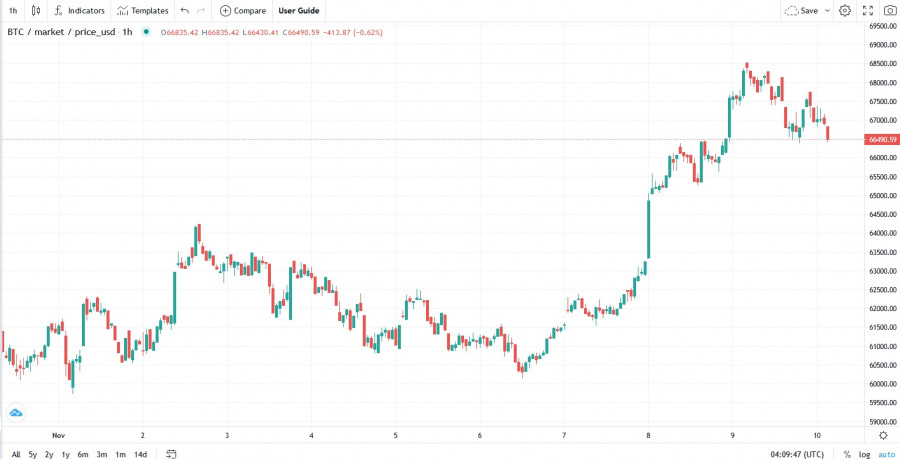 The material has been provided by InstaForex Company -
www.instaforex.com
from
RobotFX