Dollar rose against risky assets on Wednesday, thanks to strong reports on the US economy.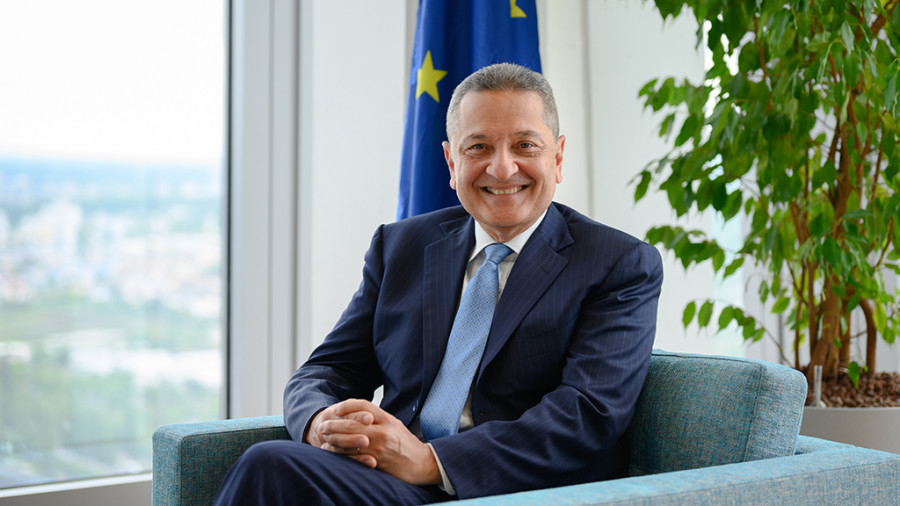 Another reason was the more dovish statements of ECB executive board member Fabio Panetta, which hinted that the central bank may maintain a super-soft monetary policy for the foreseeable future. Panetta stressed that 80% of the current headline inflation reflects the shock from abroad since the eurozone is a net importer of energy resources and goods. He also noted that inflation risks are exaggerated because the region is lagging behind the global recovery in demand.
All in all, Panetta was not shy about describing inflation, noting that it could become "uglier" if expectations are relaxed and wages are destabilized. And like other representatives of central banks, he highlighted the labor market and said a period of high inflation prices would reduce purchasing power, which will affect economic recovery. It could also lead to a situation where more monetary easing is needed. The ideal scenario would be "good" inflation, marked by high demand and high employment, Panetta said
Unsurprisingly, many experts also expressed concerns that the current inflation could push the economy further away from full capacity utilization. If this happens, the central bank would really need to taper stimulus. But the European Central Bank said there is no need to worry about the current inflation rate even though it already broke above 4.0%.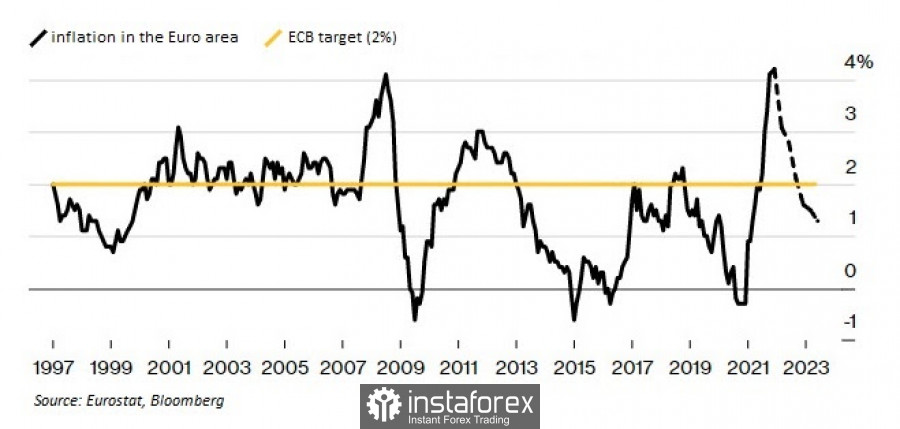 This hints that the ECB has no intentions to tighten monetary policy earlier than scheduled, despite the surge in inflation. Perhaps, they are worried that doing it prematurely would damage the eurozone economy and restrict domestic demand.
In the United States, the revised data on Q3 GDP fell short of the forecasts, coming out at 2.1% instead of the expected 2.2%. This indicates that there is a slowdown, especially compared to the sharp 6.7% jump in the second quarter.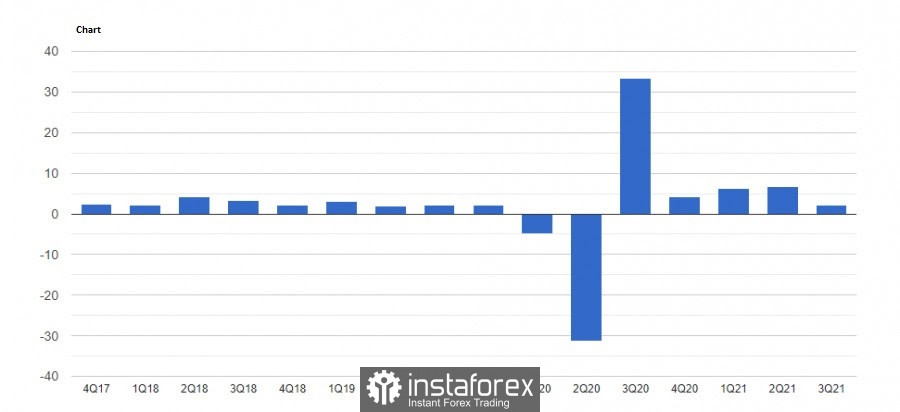 On the bright side, data on consumer spending and investment were revised upwards, and state and local government spending turned out larger. But all of them were offset by a downward revision of exports, as well as a cut in federal government spending.
US jobless claims also fell to its lowest level in more than 50 years, which is a very good sign for the Federal Reserve. It dropped to 199,000, from 270,000 in the previous week. The Economists had expected the figure to fall to 260,000.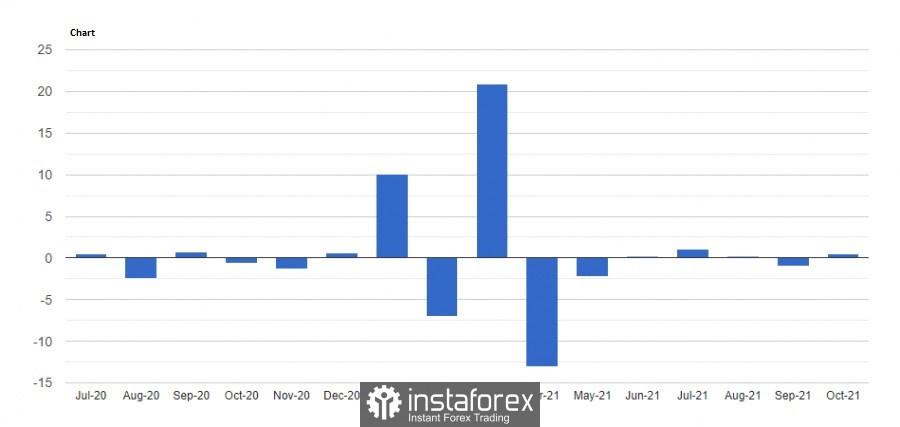 Spending on goods and services also increased last month, with the largest gain seen in orders for business equipment. But due to high demand, additional pressure is seen on supply chains, which already do not cope with the tasks assigned to them due to disruptions. This has led to an inflationary jump, which negatively affected consumer sentiment. The recent rise in COVID-19 infections could also reduce activity.
Fortunately, personal income has risen 0.5% despite the cuts in government assistance. Personal savings also fell to 7.3%, which hints that household spending is likely to increase especially during the holiday period. If adjusted for inflation, spending on goods is up 1% last month, while spending on services increased 0.5%.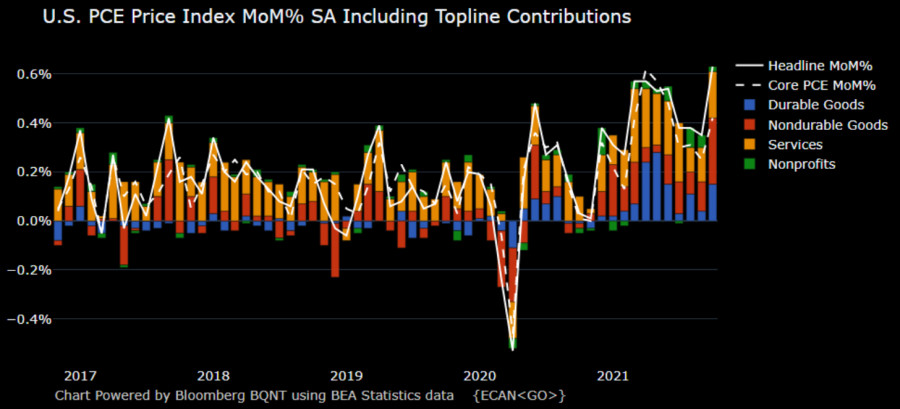 But despite the good data, consumer sentiment fell to a ten-year low in November, mainly due to higher prices eroding purchasing power. The index reportedly dropped to 67.4 points, from 71.7 points in October.
Interviewed respondents said they expect inflation to rise by 3% over the next 5-10 years, slightly above preliminary figures. As such, they expect prices to rise 4.9% next year, the highest since 2008.
The recovery in the labor market helped alleviate the drop in the index, so consumers are not frightened very much. Many experts also said they predict personal spending to pick up in the last three months of this year.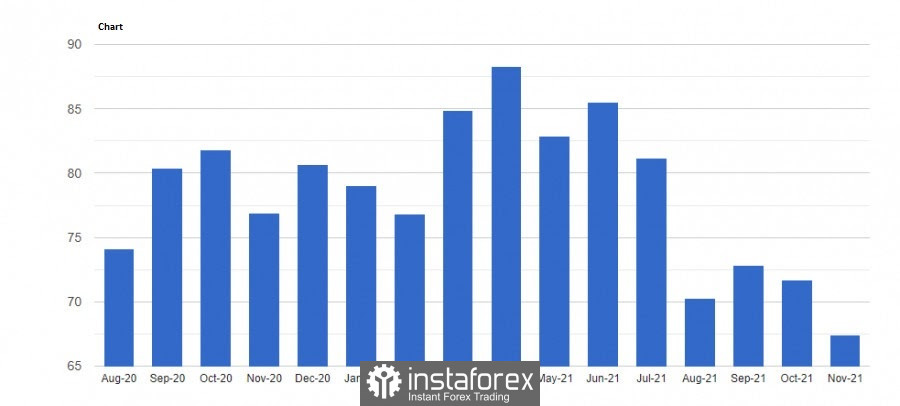 Talking about EUR/USD, a lot depends on 1.1185 because a breakout could lead to a deeper plunge to the base of the 11th figure and to 1.1035. Meanwhile, a climb above the level could provoke a rise to 1.1250, and then to 1.1320 and 1.1380.
In GBP/USD, a lot depends on 1.3345 because a drop below will result in a further decline to the bottom of the 33rd figure and to 1.3255. Meanwhile, a rise above 1.3385 will open an opportunity to hit 1.3440 and 1.3505.
The material has been provided by InstaForex Company -
www.instaforex.com
from
RobotFX