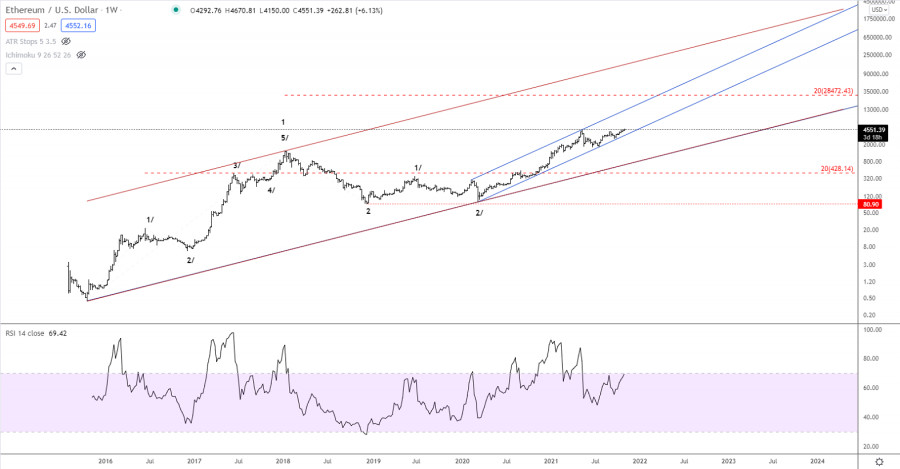 Today we will take a journey into the Crypto currency complex and look first at Ethereum ag. USD.
Ethereum is currently trading at new all-time highs against the USD and from an Elliott wave perspective we should expect much more upside to come in the months ahead. If we start with the rally from October 15 where Ethereum traded at a low of 0.42 to the wave 1 top in January 2018 where it peaked at 1,420. We can see the rise in wave 3/ was 20 times larger than the rally in wave 1/. If the waves rhymes, we think it would be fair to assume, that wave 3/ of 3 we travel the same distance and that will take wave 3/ of 3 to a high of 28,472.
Compared to Bitcoin that currently is trading near 64,000 against the USD a rally to 28,472 for Ethereum doesn't seem that unlikely. If, Ethereum rallies to 28,472 Bitcoin will trade at much higher levels of course, but in comparison a rally to 28,472 should be likely.
The material has been provided by InstaForex Company -
www.instaforex.com
from
RobotFX