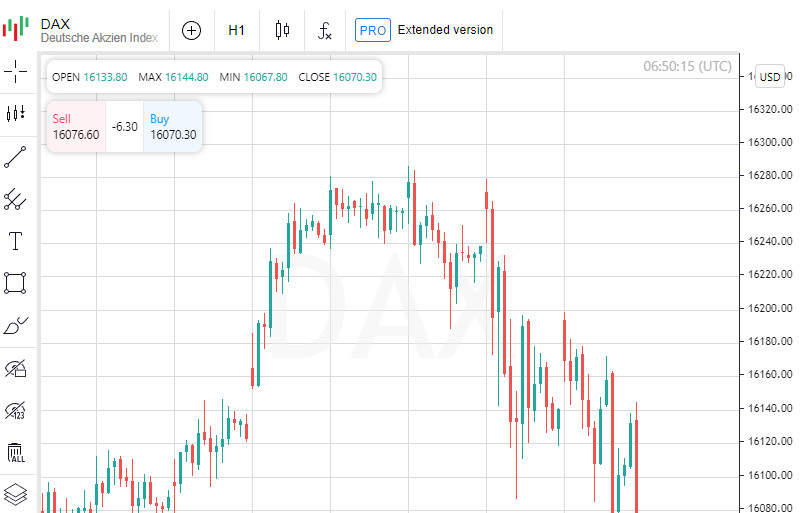 Traders have been closely monitoring the change in the number of cases in Europe after Austria last week decided to introduce a lockdown. German authorities have begun talking about the possibility of taking a similar measure due to record rates of morbidity per day. However, in Germany, so far, restrictions have been introduced only for those who have not been vaccinated against COVID-19. The French authorities over the weekend announced signs of a very rapid spread of the next, fifth wave of coronavirus infection.
The spotlight on Monday was the news that US President Joe Biden has nominated the current head of the Federal Reserve System (FRS) Jerome Powell for a second term in this post. This was announced by the White House. At the same time, Leil Brainard, a member of the Board of Governors of the Federal Reserve System, was nominated for the post of his deputy. "I have full confidence that Chairman Powell and Dr. Brainard will provide the strong leadership our country needs after having been" tested by fire "over the past 20 months, Biden said in a statement.
Powell's four-year term as head of the Fed expires in February 2022. The Senate vote is expected to proceed smoothly, with significant Republican support, and he will be confirmed in office before the current term expires, The Wall Street Journal reported.
The composite index of the largest enterprises in the region Stoxx Europe 600 by the close of trading lost 0.13% and amounted to 485.46 points.
The German DAX fell 0.27%, the French CAC 40 - 0.1%. Britain's FTSE 100 climbed 0.4%, Italy's FTSE MIB rose 0.2%, and Spain's IBEX climbed 0.8%.
Italy's largest telephony operator Telecom Italia rose 30.3%, supported by news that US investment firm KKR & Co. wants to buy Telecom Italia for 10.8 billion euros.
The value of the world leader in wealth management UBS Group AG increased by 0.9%. The company's board of directors has nominated former Morgan Stanley president Colm Kelleher for the chairmanship.
German bank Deutsche Bank AG fell 0.4%. The bank has nominated the ex-head of the Dutch insurance company Aegon NV Alexander Winandts to the post of chairman of the supervisory board.
Hochschild Mining Plc shares plunged 27.2% on reports that Peruvian authorities will ban new mining and exploration operations in the region where the company's two mines are located, due to environmental concerns.
Capitalization of the Swedish telecommunications equipment manufacturer Ericsson AB decreased by 5.2%. The company will buy US cloud service provider Vonage Holdings Corp. for $ 6.2 billion
The material has been provided by InstaForex Company -
www.instaforex.com
from
RobotFX