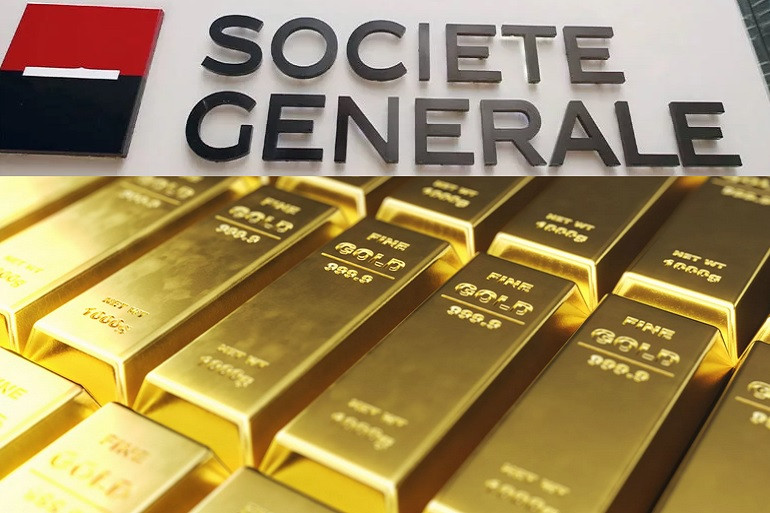 According to commodity analysts Societe Generale, the first quarter of 2022 could be a record for gold prices next year.
Analysts stated in a report published on Thursday that gold prices will be about $ 1,900 per ounce by the second quarter. In November, the French bank announced that gold prices will rise to $ 1,945 in the first quarter of 2022. And although gold prices were low until 2021, the bank remains optimistic about the precious metal, as low real interest rates will continue to support prices.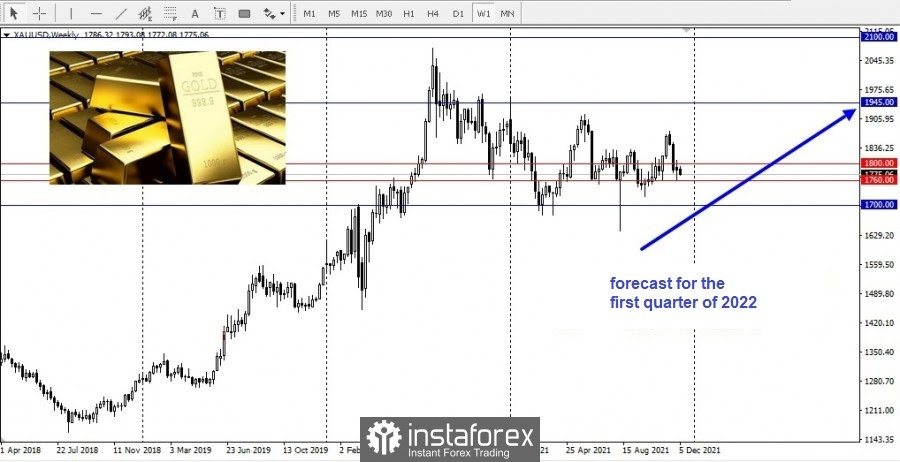 Analysts also said that a critical element of the growth in gold prices remains the demand of investors for exchange-traded products backed by gold. They noted that in order to push prices above $ 1,900 per ounce, there is not enough investment demand.
Investments in ETFs are only 11.6% – this figure is lower than the recent record, but still much higher than the average over the past decade.
Looking ahead to the first half of 2022, the French bank's economists said they see growing obstacles for gold as inflation is likely to peak and the Fed begins to raise interest rates.
One of the preferential measures for the gold market may be the further diversification of the central bank. The bank said that the purchase of gold by the central bank should help support prices next year.
Despite the fact that SocGen's base scenario is $1,900 per ounce, analysts believe that the probability of prices falling to $1,700 per ounce or rising to $2,100 per ounce is 25%, noting that these two forecasts depend on the trajectory of global economic growth.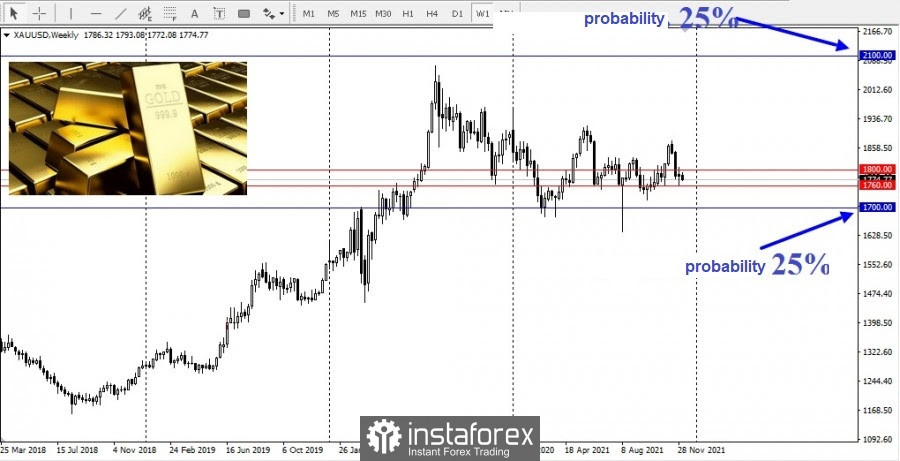 The material has been provided by InstaForex Company -
www.instaforex.com
from
RobotFX