Bulls were trying all their might to push euro to weekly highs on Thursday, but the speech of US Treasury Secretary Janet Yellen reminded traders of what awaits them in December this year. That is why EUR / USD returned to its opening price, where trading ended. Now, everything will depend on the upcoming US non-farm employment change report.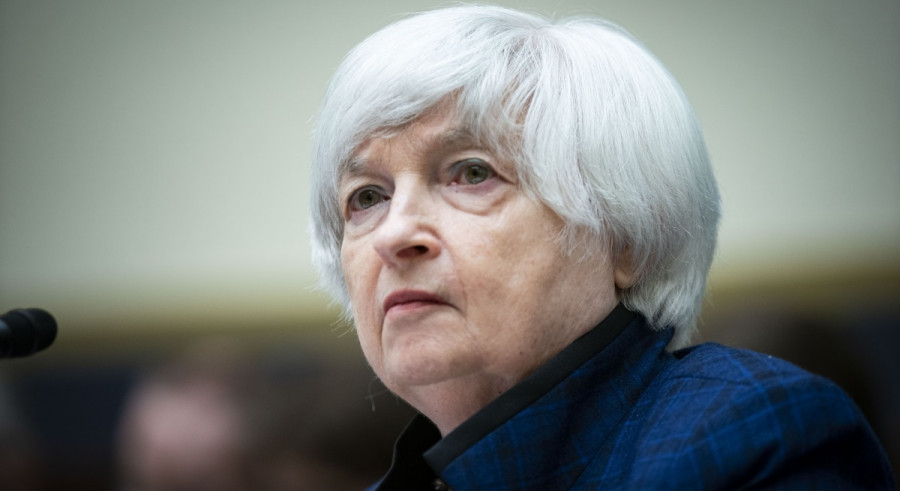 According to Yellen, the Federal Reserve's job is to stave off any wage and price spiral, so the Treasury department fully supports the central bank's decision to cut the bond purchase program. Many economists also believe that wages and price movements will be key indicators early next year, so the Fed needs to watch closely as those will help determine if the US economy is overheating.
Yellen also noted that she currently does not see any signs of a wage cycle that will drive up consumer prices and employment costs, but growth in the labor market is limited, especially in terms of metrics, including historically high unemployment rates. It is very difficult to disagree with this conclusion, especially since coronavirus cases have skyrocketed amid the new omicron variant discovered in the United States. Lowering some of the trade duties imposed under the Trump administration could help deal with price pressures, but it would not be a game changer. After all, the Fed is currently unable to influence the supply factors that have led to higher prices.
Recently, rumors have spread that a number of politicians are studying the introduced duties in order to find problems that are causing the rise in inflation. Yellen noted that she is not planning a trip to China because Beijing has strict Covid-19 protocols. However, she said that she is open to a visit.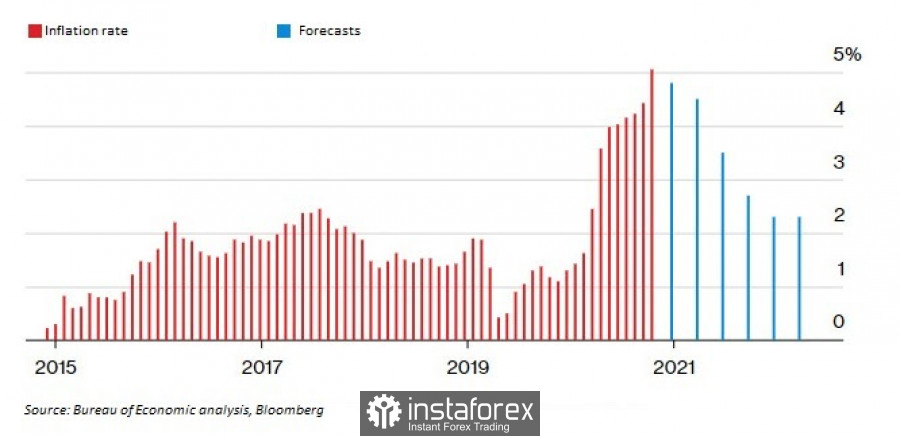 Talking about the coronavirus, Yellen said the new strain and its impact on the economy have not yet been determined. But if it is the same as the Delta variant, then serious problems are not expected.
When asked what she thinks about the negative impact of tightening policy on developing countries, she replied that a strong US economy is good for emerging markets.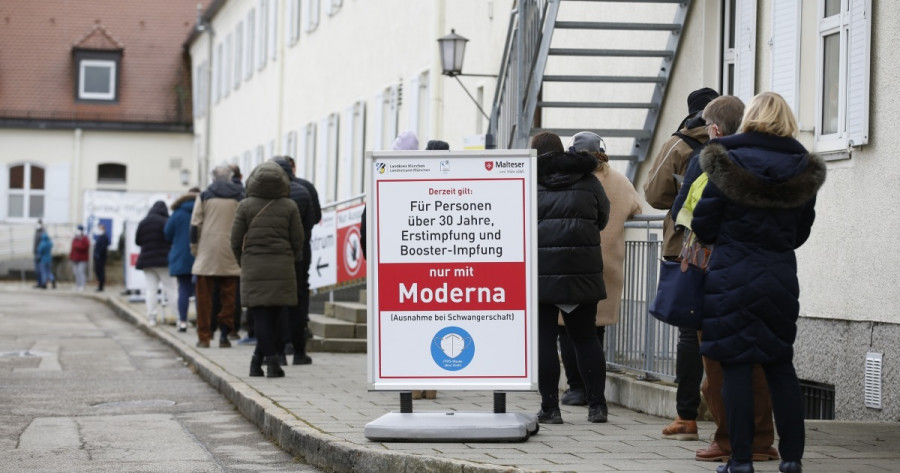 On a different note, news broke yesterday that Germany imposed strict nationwide restrictions on people not vaccinated against Covid-19. Chancellor Angela Merkel met with her successor, Olaf Scholz, and 16 regional prime ministers to discuss new restrictions, including allowing only vaccinated or recovered people to visit restaurants, theaters and other common areas.
Officials also backed a plan to make Covid vaccinations mandatory, saying the lower house of parliament will soon vote on the matter. Scholz said he expects the measure to be taken, and Merkel, who is stepping down from all her political posts, said she would also vote yes.
"We are in a very, very difficult situation," Scholz said. "We have a lot of citizens who are vaccinated, but they are not enough to prevent a new wave of infections. Those who have not been vaccinated should do this, and this is my very urgent personal appeal. "
Experts previously said the change of power in Germany slowed down the government's response to crisis, mainly because authorities tried to avoid imposing strict quarantine despite another rapid spread of the coronavirus.
The new measures include tighter contact restrictions for unvaccinated people, the closure of nightclubs in areas with high infection rates, and strict restrictions on spectators at major public events such as football matches.
With regards to economic statistics, the unemployment rate in the Euro area fell to 7.3% in October, slightly better than the previous 7.4%. Apparently, the number of unemployed dropped by 64,000 m / m, amounting to 12,045 million. But for the same period last year, the unemployment rate was 8.4%. The figure is down 1.564 million.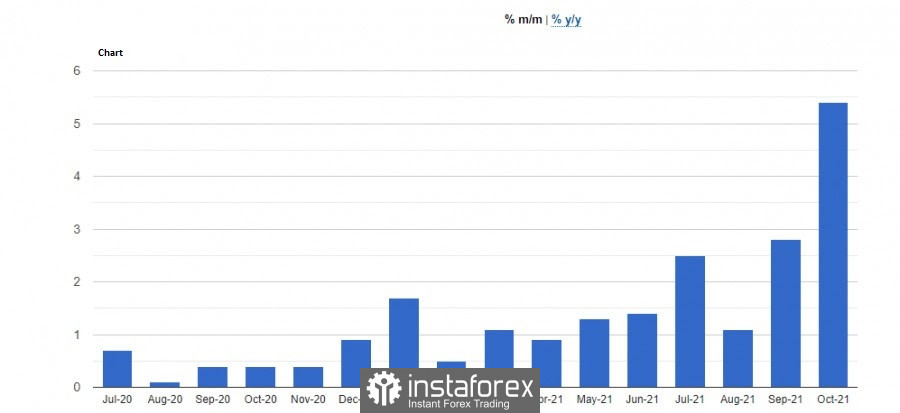 Employment improved in almost all eurozone countries, except Italy. ISTAT reported that the unemployment rate in the country rose to 9.4% in October, up from 9.2% in September. Economists had expected it to be 9.1%.
In terms of inflation, PPI accelerated to 21.9% y / y in October, much higher than the 16.1% in September. On a monthly basis, the index is up 5.4%. But if energy prices are excluded, it is at 8.9%. After all, the yearly increase in energy prices was 62.5%.
Going back to the US, jobless claims rose to 222,000 during the reporting week, up 28,000 from the previous week of 194,000. The US Department of Labor said it was expected, especially after the fall last week amid Thanksgiving Day.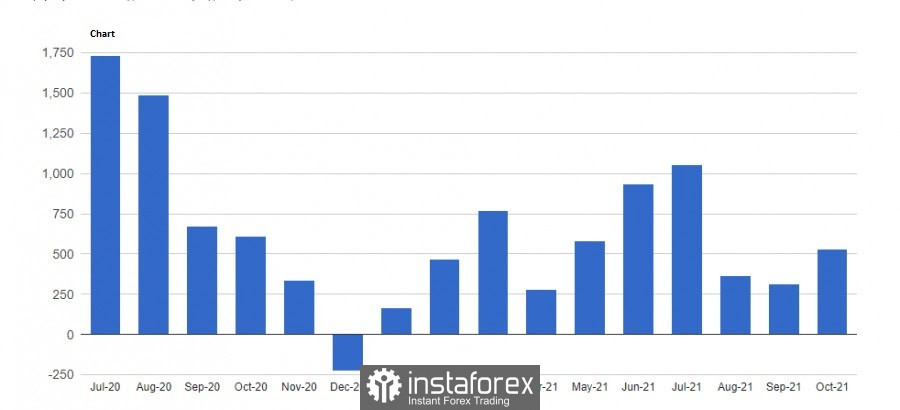 Today, there will be another report on employment, this time on the non-farm sector. Many expect to see a 550,000 rise in jobs in November, which will accordingly bring the unemployment rate to around 4.5%. If the real data coincide with this, demand for dollar will remain the same.
So, regarding EUR / USD, a lot will depend on the bottom of the 13th figure because a breakdown will lead to a further plunge to 1.1275 and 1.1240. Meanwhile, a rise above 1.1350 will provoke a jump to 1.1400 and 1.1440.
The material has been provided by InstaForex Company -
www.instaforex.com
from
RobotFX